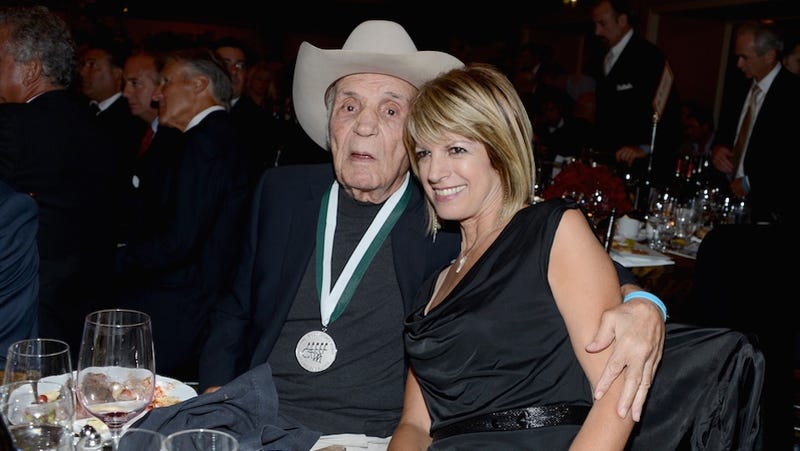 There's no getting down boxing's real-life Raging Bull, and the New York Post has heard things: former middleweight champ Jake LaMotta, age 90, plans to marry Denise Baker, his fiancée of the last dozen years or so, on Jan. 4 in Bisbee, Ariz. It will be LaMotta's seventh wedding, and the Post says Baker is "younger by nearly 30 years."
The happy couple plans to have a giant party two days later that will double as the premiere for The Bronx Bull, a feature film that is not a sequel or affiliated in any way with Raging Bull, with William Forsythe—not Robert DeNiro—playing LaMotta.
The Post did ask Baker if she and LaMotta had any honeymoon plans:
"At Jake's age, we'll have to come home and take a nap."