Every morning, the fine folks at Sports Radio Interviews sift through the a.m. drive-time chatter to bring you the best interviews with coaches, players, and personalities across the sports landscape. Today: One Denver QB who couldn't complete a forward pass has words for another.
Jake Plummer joined XTRA Sports 910 in Phoenix with Bickley and MJ to discuss the city of Denver going crazy over a quarterback who can't complete a forward pass, Mike Shanahan running him out of town in Denver, the Broncos running the option offense with Tim Tebow, the pressure of trying to be the next John Elway in Denver and an update on his team handball career.
Did you ever think the city of Denver would go crazy for a quarterback who can't complete a forward pass?
"[Laughs] I'm telling you I came in at the wrong time down there. He is a winner though. I like that because I think the town and the fans and everybody there – they are craving a winner. They lost one when I was run out of town. I don't have to say it. We won a lot of games when I was playing. It wasn't all me. The team was Rod Smith, John Lynch, all those guys. I had some ballers that could play like Mike Anderson. I didn't do it all, but we won and I think you can see with Tebow. He knows he's not the only cog down there as a piece of that puzzle that is making them win and helping them win. They have a belief in the kid. That's really special because they make such a big deal about intangibles and height and arm strength and leaping ability and bench press and 40-time and all this crap that really means nothing when it is crunch time. Tebow, regardless of whether I wish he'd just shut up after a game and go hug his teammates, I think he's a winner and I respect that about him. I think that when he accepts the fact that we know that he loves Jesus Christ then I think I'll like him a little better. I don't hate him because of that, I just would rather not have to hear that every single time he takes a good snap or makes a good handoff…like you know, I understand dude where you're coming from….but he is a baller. He knows how to win and when your teammates believe in you that you can do good things and that's what they are doing. They are winning. That's fun to see."
You were 39-15 in Denver and played extremely well given the pressure of having to play that position in Denver. Mike Shanahan really gave you the shaft. I admire that you had the balls to put him on blast the last few years and look now in Washington the guy is completely exposed:
"Yeah and I don't like to see that. I mean I don't want to see anybody struggle. I'm not sitting here gloating or feeling better about his lack of success down there. As time goes you learn more things. I'm here hanging out with my buddies from college. Jason Verdugo from St.Paul, Minnesota, he's a baseball coach for Hampton University. He said 'God when we were 21 [years old] we thought we knew everything and thought we were old and we thought god we know what we're doing. Now you look back and I'm 36 and I'm looking back on that and I didn't know anything back then and look what I know now. In retrospect and hindsight you see things. Things play out and you learn if you keep your eyes and ears open. Hey I was lucky to get the opportunity to play for [Mike] Shanahan. He helped turn my career around and gave me a chance to show that I was a winner regardless of how things went down. His style is just what it is. I think we are seeing he isn't the special coach we thought he was. He's a great coach, but he's not like some of those guys that will take a player…Coach [John] Fox man look at what he is doing. You think he is going to force Tebow to throw 30 times a game? No. They are going to try to win with what he can do and it is kind of fun to see since they are bucking the system in the NFL. They are running the option. Are you kidding me?"
How long can the Broncos continue to run the option offense and what was the pressure like being the next quarterback in Denver after John Elway?
"When are they going to stop that [option offense]? I don't know man. That's why you wont see me on ESPN prognosticating or trying to analyze what they do. They are going to do it until it gets stopped and probably are going to keep doing it until Tebow can take a drop and hit an out route or a comeback and until he can do that then why would they change? If he can't ever do that, which let's be realistic the guy is phenomenal athlete. I think if takes the time and gets the right coaching and has people surrounding him with patience and putting effort in. He's willing to learn. You can hear it in his words. I think he'll end up becoming the thrower we expected him to be immediately. Right now he is winning and that's all that matters man. I think the town and the fans in Denver they loved John Elway for one reason. He didn't win every game he played, but you know what he brought a belief there and the fans never gave up in a game. They always knew that they had him running the show behind the reigns and they had a chance. I had that for awhile there in Denver. That's a special feeling and I can see Tebow building that up right now. I mean belief from the whole entire stadium of 70,000 screaming fans can be a powerful, motivational thing. It can be a powerful energy to feel for a whole entire team. You guys get a feeling from what you do. It's exciting. Imagine what we're doing when we are out there on the field, so I don't know. We'll see what happens. You can never tell. They are enjoying it now, so right on. Go win some more games."
G/O Media may get a commission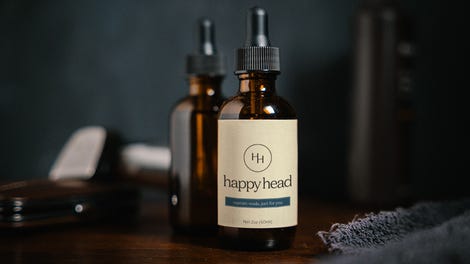 Finally update us on your team handball career? You are getting more serious as the years go by?
"I am not…I am actually getting less serious. I had a little bit of an issue with my back and kind of health wise. I'm kind of backing off as far as the competitive side of handball goes and playing just for the love of it. That's the thing. It's a sport that I am going to play forever and hopefully forever until I can't really move at all, but even then I'll get a really good doubles partner. It's fun. I am doing what I can do. We had our tournament in October and it went really well trying to teach a bunch more of the young kids in the youth how to play the game. I believe in this day and age it is important to have a life sport you can play forever and football ends for all of us. There's not a guy that will play until he is 60 in the league. That never, ever, ever will happen and so getting a sport you can do up until your 70′s and 80′s and even your 90′s. There's 90-year old handball players that have been playing for 60-70 years. I try to expose the kids to that because it is something fun for them."
This post, written by Steven Cuce, appears courtesy of Sports Radio Interviews. For the complete highlights of the interview, as well as audio, click here.
More from Sports Radio Interviews
• Jamal Crawford is still optimistic about an NBA season.
• Jerod Mayo has been given the gift of Tyler Palko.