A familiar sight unfolded right after the conclusion of Sunday's game between the Ravens and Jaguars. Steve Smith, never one to miss a chance to get right up in someone's ear and talk shit, tracked down rookie corner Jalen Ramsey and, well, talked some shit.

Reporters asked Ramsey about the postgame confrontation with Smith, and the young corner did not hide his disdain for the veteran receiver:
Perhaps Ramsey was unaware of the fact that disrespect is what nourishes Steve Smith's soul, or maybe he just wanted to see what happened when he poked a very small but very angry bear. Either way, he got what he was asking for:
G/O Media may get a commission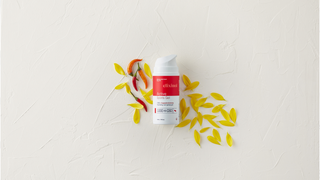 Smith wasn't satisfied with just a few spicy tweets, though. He happened to be a guest on this morning's episode of Mike & Mike, and that provided him a great opportunity to keep roasting Ramsey. The producers played Ramsey's postgame comments, and then got out of Smith's way:
I can't think of any reason why Smith shouldn't just go on Mike & Mike every Monday to talk shit about whoever was covering him the day before.
[ESPN]