Dallas Cowboys owner Jerry Jones is surprised that all these anthem protests are still happening—for some reason, they didn't go away after he personally ripped off the cause with a smirk and an empty gesture on national television—so he's doubling down on his intention of benching any player who "disrespects" the flag. We have none other than President Donald Trump to thank for showing him the way here.
Jones announced yesterday that he would not let anyone on the Cowboys play if they disrespected the flag. In an interview with ESPN's Chris Mortensen tonight, he reiterated that he meant it:
He went on to say that he was surprised the protests didn't go away after the "unity" displayed in his hollow move to copy the aesthetic of the demonstrations with none of the significance a few weeks ago—kneeling with arms linked as a team before the national anthem. Very strange how Jerry Jones kneeling before the anthem did not solve the problems of police brutality and systemic racism! Almost as if these protests have meaning beyond the flag and the anthem??
G/O Media may get a commission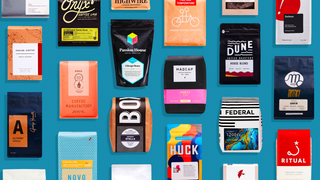 Get $25 free
Trade Coffee - National Coffee Day
He cares about the players, of course. He just cares about the flag more. And, obviously, he alone knows what's best for the team here; who's better qualified to determine guidelines for racial justice protests than a 74-year-old white billionaire? The players, clearly, just don't know their own best interests here.
And who prompted Jones to think about this more?
(The portion of the Game Operations Policy Manual for Member Clubs relating to the national anthem is not readily publicly available, or, at least, it wasn't until ESPN received it and shared it tonight. The last time we got a look at the policy manual was in 2014, during Tom Brady's lawsuit, and it's evident that the league quietly changed its wording in these paragraphs sometime in the last three years. And, if you're to believe Jones here, that Trump was aware of these internal changes and pressing a team owner to remember them.)
You fucking know it.