Roger Goodell and the NFL owners have been agitating for an expanded regular season for a number of years now. Back in 2010, Patriots owner Bob Kraft called the idea of an 18-game season "a win-win all around," and Goodell said, "There's a tremendous amount of momentum for it. We think it's the right step." Though a lot of that talk died down after the 2011 lockout, Cowboys owner and wrinkly muppet Jerry Jones is bringing it back—perhaps because there's another work stoppage looming in 2021.
Whatever the reason, Jones wants people talking about adding more games to the NFL season. He repeated the owners' long-standing desire first to the Dallas Morning News on Monday and then to the Dallas radio station 105.3 The Fan on Tuesday. But his argument came with an illogical twist. Somehow, with a straight face, Jones was able to claim that he wanted NFL players to play more games because he's concerned about their health:
"I think candidly it's probably physically better for players than it is to have the longer preseason, the longer practicing," Jones said on 105.3 The Fan in Dallas on Tuesday. "Our studies show that we actually have a ramped-up injury situation with players during preseason as opposed to the injury factor in the regular season."
Jones acknowledged that what he was saying was "debatable," but added that he thought it was "defensible," and that his proposal was based around "(creating) a safer game for the players."
Whatever the Cowboys' "studies" say, it's impossible to see how more football for the first-string players and less conditioning for all will benefit anyone besides the owners and their wallets. And while Jones is right that preseason is dangerous—and it definitely should be shortened—it's laughable to think that, with less time for teams to practice and get in shape, Weeks 1 and 2 of an 18-game season will be any better.
G/O Media may get a commission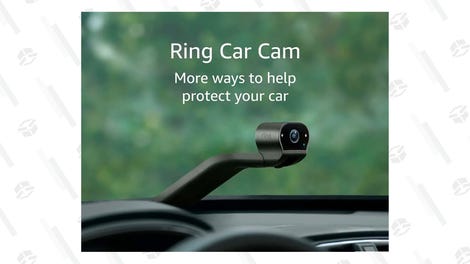 When rich bloodsuckers like Kraft and Goodell were pushing this money-hungry agenda before they locked out the players, now-former Chicago Bear Desmond Clark had a visceral explanation for why NFL players are already working at their limits:
"I would vote to eliminate two preseason games and then keep it at a 16-game season because the longer you're out there playing, the more your body breaks down," Chicago Bears tight end Desmond Clark said. "When you get into December, you're like walking zombies. You can't feel your joints."
Until Jerry Jones can find even one player willing to agree with him that an 18-game regular season would in fact be better for overall player health, he should just be honest about why he's pushing for two more games to be added to the schedule: he wants more money.