Woody Johnson—the man who once butt-dialed his ex-girlfriend while his current girlfriend was giving birth—is still having issue with technology. Or so he'd like you to believe.
A Jets fan tweeted his displeasure with the state of the team during Sunday's game (a game the Jets would eventually win, which doesn't change his "garbagio" pronouncement), and he tweeted it at Johnson:
I mean, John Idzik is going to be fired after the season. Which doesn't mean that Johnson intended to cryptically soft-launch the GM search this way. It was an oopsie!
G/O Media may get a commission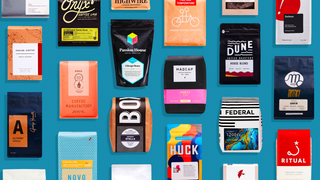 Get $25 free
Trade Coffee - National Coffee Day
I believe him. It's easy to hit that little star. Many a time I've come across things I've favorited that I don't remember even seeing. And I know it was an accident: I've never intentionally favorited anything, because that's coward's praise.