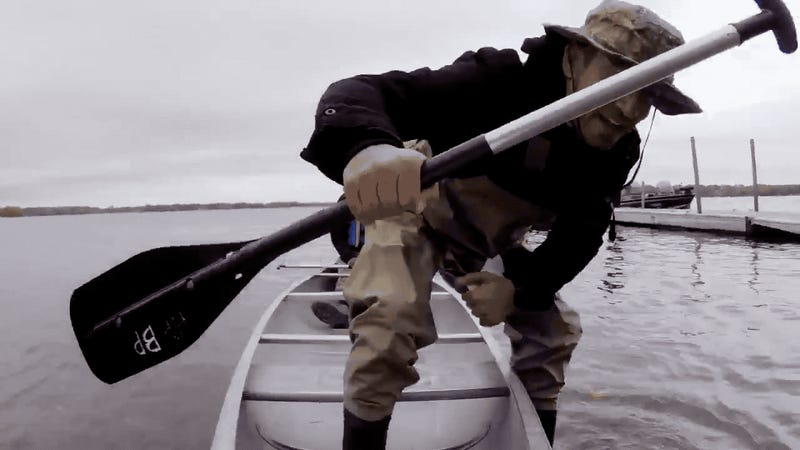 Sam Alipour took Texas native Jimmy Butler to explore the beauty of his new home in Minnesota for an ESPN piece, and while Butler already looks comfortable on the basketball court further north, he's a little more nervy about the unfamiliar environment.
For good reason, too. Butler wore two life jackets as he and Alipour went canoeing on Lake Independence, and he seemed pretty jumpy throughout. The extra life jacket didn't do too much good, as when Alipour got out, the canoe that Butler was still in flipped to its side, and the newly welcomed Timberwolves player was left to flop into a cold bath right at the shore.
Here's the whole thing:
But we're cruel people, and all we want to do is see the professional athlete scream and wave his arms helplessly as he falls into a foot of water (sound on for maximum enjoyment):
I feel comfortable laughing, though, because even Butler's new teammates seemed to love it.
Be careful, Jimmy. There's 10,000 of these all around you now.