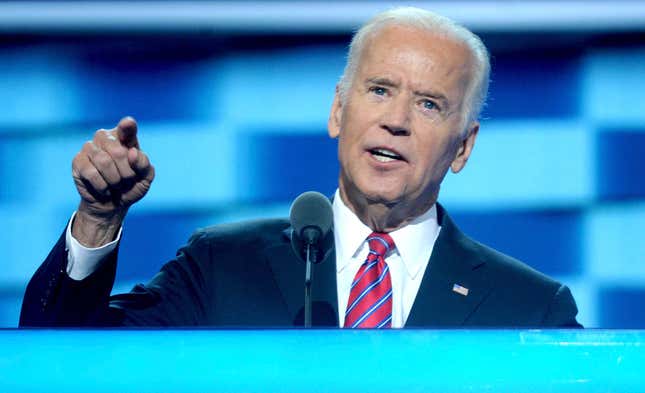 CHICAGO — Intro music matters, especially here.
When it was announced that Chicago would be the host city of the 2024 Democratic National Convention, it meant that one of America's most historic sports towns would transform into the epicenter of politics for four days next summer.
Hand Gesture Mania | Worst of the Week
"Chicago is a great choice to host the 2024 Democratic National Convention," Biden said in a statement about the city that was chosen over New York and Atlanta, which is conveniently close enough to Milwaukee where the RNC will be taking place. "Democrats will gather to showcase our historic progress including building an economy from the middle out and bottom up, not from the top down."
Now that the location is settled, there are only two things left up to debate. Who will be the candidate? And what song will they come out to?
While it feels like a given that Biden will be the Democratic nominee, nothing is guaranteed — as a reality star once beat out 17 professional politicians to become the nominee for his party, and then the 45th President.
Back in 2016 — after Biden announced he wouldn't run for President despite it feeling like many in the Democratic Party wanted him to — he received a rousing ovation when he came out to the Rocky theme song as the DNC was in Philadelphia that year. It was one of the loudest buildings I'd ever been in.

Well played, Joe. Well played.
So as we look ahead to Chicago, it feels like the Bulls theme song ("Sirius" by the Alan Parsons Project) is the only appropriate intro music.
Choose wisely, Joe. The fate of the country could depend on it.