Aroldis Chapman, like some closers, is very particular. He hates being asked to warm up more than once before entering a game. He likes to know exactly when he's going to come in. Joe Maddon knows his players. So, before Game 5, the first elimination game the Cubs have faced all year, Maddon knew he might want to go to his best reliever for more than an inning, maybe two or three. He also knew he'd better give Chapman the heads-up.
Maddon pulled Chapman aside Sunday afternoon and asked his fireballer if he would be ready to come into the seventh, if need be. Chapman said he was.
"I always appreciate it if they let me know that I'm going to pitch more than the ninth inning," Chapman said. "I physically prepared myself to come in as early as possible."
Chapman had never gotten eight outs in his career before, though he had thrown more pitches than the 42 it took him to preserve the 3-2 lead and send the World Series back to Cleveland. He was good, even if an interminable eighth inning with just one base runner probably aged Cubs fans a few years. He was better than he'd been in this postseason in multi-inning appearances, much better than he'd been entering games with runners on. He hit a batter, allowed a pair of stolen bases (steals against Chapman could fairly be marked as defensive indifference), and struck out four.
G/O Media may get a commission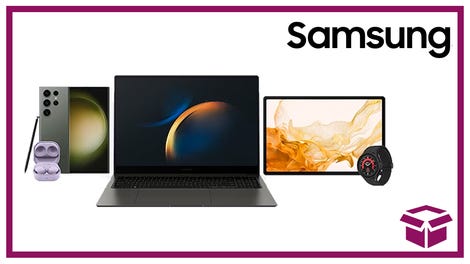 24 hour deals
Discover Samsung - Daily Deal
There was one moment of potential second-guessing, the bottom of the eighth, when Chapman came up to bat in a one-run game with an insurance run standing on second. For a second there, I wondered if pinch hitting for him wasn't a viable option. It wasn't, I don't think, and that's not just hindsight talking. Mike Montgomery had pitched the two previous nights and Hector Rondon had gone two innings on Saturday. Travis Wood or Pedro Strop, one of whom presumably would have handled the ninth if Chapman had been removed, are both enough of a downgrade to forgo giving a pinch hitter, probably Kyle Schwarber, a chance to extend the lead. (And anyway, Cleveland might've intentionally walked Schwarber to get to backup catcher Willson Contreras.)
The point is, and we've seen this time and time again this postseason, you want your best reliever in for your highest-leverage outs. Maddon has successfully managed the stretch run and the playoffs to avoid overusing Chapman, leaving him available for multi-inning save situations just like this. "He's actually kind of fresh," Maddon said.
And anyway, Chapman was really excited about getting to hit.
Aroldis Chapman went running through the Cubs' dugout, yelling, "Four! Four! Four!"

Jason Heyward asked Javier Baez, "What's he saying?"

Upon hearing Baez's explanation, Heyward burst out laughing.

"He's hitting fourth," Baez said, referring to Chapman's place in the batting order in the eighth inning.
It's been a great October for bullpen management, with most of the praise falling upon Terry Francona. Justly so, but he's got three excellent relievers, and the Indians offense has consistently handed them leads. Joe Maddon deserves that credit today, even if it came with the Cubs' backs up against the wall. But sometimes desperation and diligence look the same.
It'll be all hands on deck in both bullpens for the next game, or, as the Cubs hope, the next two games. A day off today means we'll likely see a lot of Chapman or Andrew Miller the next time out. The operative strategy was put into words by Francona a couple of days ago, and his philosophy might be lost to facetiousness if not for the continued existence of managers who inexplicably don't seem to subscribe to it:
"Get the lead and let them face the dominant relievers. It's really not rocket science."