Remember when the heroic, did-what-he-was-supposed-to-do coach Joe Paterno valiantly fell on his sword in November, and told the Penn State board of trustees that there was no need to fire him, he would resign at the end of the year? A bold move by a proud man, right? Like much of what we once knew of Joe Paterno, this appears to be full of shit. Oh, and of course, it involves an assist from former President, Graham Spanier.
In early January 2011, Joe Paterno was subpoenaed to testify before a grand jury with regard to sexual assault allegations against his former defensive coordinator Jerry Sandusky. According to The New York Times, that same month Paterno also began negotiating an amendment to his contract—a shocking move according to "university documents and people with knowledge of the discussions" because it was not set to expire until 2012. Specifically, Paterno agreed to a provision that would pay him $3 million if 2011 were his last season. He also negotiated all sorts of other perks for his family that Spanier eventually approved. The terms were agreed to by August; just a few months before the shit hit the fan.
According to the Times timeline, it's not specified if the negotiation was prompted by the Sandusky investigation, but it most certainly continued while the principal parties involved to the negotiation were aware of, and participated in, the investigation. By the time the deal was agreed to, both Paterno and Spanier had testified before the grand jury.
Spanier, for his part, played the negotiation exactly the way he played nearly everything during his Penn State tenure and never informed the full board of the deal he and Paterno struck. They would eventually learn the full truth in November, after the Sandusky charges were announced, the world descended on State College and their coach voluntarily resigned.
"That's why I have decided to announce my retirement effective at the end of this season. At this moment the Board of Trustees should not spend a single minute discussing my status. They have far more important matters to address. I want to make this as easy for them as I possibly can.
G/O Media may get a commission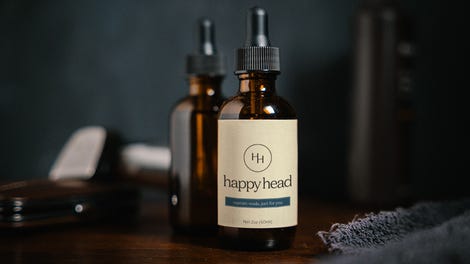 After firing him, the Board would soon learn that Joe Paterno wasn't making anything easier for anyone but himself. He was making a show of doing what he had previously negotiated he would do after this Sandusky nightmare went public: $3 million bucks, a private plane, loan forgiveness and a whole mess of other benefits and I'm outta here at the end of the 2011 season.
As the Freeh Report pointed out in general, the board is not without fault here. Vines don't reach the heights they do unless they are allowed. The board eventually signed off on basically the entire deal anyway—giving the Paterno family a settlement worth $5.5 million, despite reservations about paying out these extravagances to a man some felt so firmly looked the other way. A few board members wanted to pursue nullifying the deal in light of these shortcomings, but they were outnumbered.
Others worried about the hostility they would face if they tried to strip Mr. Paterno, still beloved in many quarters of the campus, of money that he was contractually owed - a prospect that grew even more worrisome after he died on Jan. 22 this year. During a conference call, one board member worried aloud that failure to make good on what was owed to the Paterno estate could lead to another "reign of terror" by Mr. Paterno's supporters, according to a person who was on the call.
And there it all is in a nutshell: A powerful icon who, thanks to a weak and enabling board and president, held an entire University hostage.
Image via Getty
Paterno Won Sweeter Deal Even as Scandal Played Out [NY Times]