Your morning roundup for Dec. 29, the day we learned the secret to successful homelessness. Video via Puck Daddy. Got any stories or photos for us? Tip your editors.
What we watched: Knicks at Warriors. Down 19 with four minutes to go, New York gave in as Mike D'Antoni took Tyson Chandler and Amar'e Stoudemire out of the game, but inexplicably left Carmelo Anthony on the floor. Sure, the extra few minutes won't force Melo to cryogenically freeze his knees, but facing back-to-back games, this hardly helps the greater cause. When the Knicks collapse from exhaustion and injury in the first round of the playoffs, you'll know why.
G/O Media may get a commission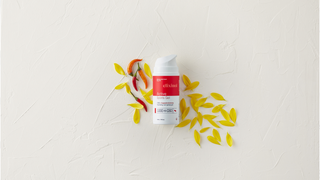 What we're watching (all times EST, unless noted): Florida State vs. Notre Dame in the Champs Sports Bowl at 5:30 (ESPN). Florida at Rutgers (ESPN2) and Elon at North Carolina (ESPNU) in men's college basketball at 7. Dallas at Oklahoma City in NBA basketball at 8 (TNT). Washington vs. Baylor in the Alamo Bowl at 9 (ESPN). Vanderbilt at Marquette (ESPN2) and Oklahoma at Cincinnati (ESPNU) in men's college basketball at 9. New York at Los Angeles Lakers in NBA basketball at 10:30 (TNT). Brigham Young at St. Mary's (ESPN2) and UCLA at Stanford (FSN) in men's college basketball at 11.
Read Me
The Economist on Kim Jong Il: "Had he not been born the son of Kim Il Sung-still North Korea's Great Leader and eternal president-and therefore Son of God, Mr Kim might have been a filmmaker. He wrote a book "On the Art of Cinema" and owned perhaps 20,000 films, of which his favourites were 'Friday the 13th' and 'Godzilla'. Because North Korean films seemed perfunctory to him, he kidnapped a South Korean director, Shin Sang-ok, to shoot a 'Godzilla' of his own devising. There was really no need. He had inherited his own set, North Korea, on which to shoot his own disaster movie: small fat man, with nuclear capability and supreme indifference to the fate of his own people, runs rings round world." [The Economist]
This Date In Deadspin History
Dec. 29, 2006: Michael Jordan Clears Himself Of Excess Baggage
Elsewhere
Jagr's side of the story: "I came to Craig Patrick. I told him, 'You know what? I know it's gonna make it easy for you and the Penguins organization if you trade me for that money. Sign all three players and the team's gonna be better. If I were to stay there and those guys leave, we have no team.' He drafted me. I felt like I was his kid or something. I think it would be tough for him to trade me if I didn't come to him and say it. I didn't want to get traded, but I just made it easy for the team to do it because I don't think we would be good. I think we would be bad if I wouldn't have been traded." [Philly Sports Daily]
Still bitter: "When the Jets hosted the Dolphins earlier this year, cornerback Darrelle Revis caught a ball intended for receiver Brandon Marshall, returning it 100 yards for a touchdown. It appeared that Revis pushed off, something that Mike Francesa of WFAN pointed out during a subsequent interview with Revis - which resulted in the interview abruptly and prematurely ending. Marshall visited with the New York media on Wednesday in advance of the rematch between the two teams, and he has a theory regarding the ability of Revis to get away with a nudge on the play in question. 'You know what my technique could have been better, but at the same time I think they gave him the 'Jordan Rule,'' Marshall said, via comments distributed by the team. 'Michael Jordan, you get a little close to Michael Jordan they are going to call a foul, it works that way in football. Some guys you know they are scared to throw the flag on and he may be getting that rule.'" [PFT]
Ochocinco being Ochocinco: "Via his OCNN feed on Twitterand through the official Ochocinco news account, the always eccentric and sometimes on point Ochocinco hopes to someday challenge the legitimate media outlets with breaking news and insight. This past month, he's re-launched his OCNN presence through a partnership with Motorola and the tweets are flying fast and furious, from football related to IHOP menu choices. It is very much stream of consciousness stuff from Ochocinco. 'I'm interesting; I have a lot to say. I don't bite my tongue - I have no filter when I do speak,' Ochocinco told Yahoo! Sports. 'However I feel, I'm going to say it no matter what the consequences are, not that I'm one to get in trouble. But I'm going to call it as it is.'" [Shutdown Corner]
Your How To Catch A Horse Interlude:
At least he's improving: "The Lakers are now 1 and 2 for the season, but Andrew Bynum's record this week is even worse — he's 0 and 2 on the streets of L.A. Law enforcement sources tell TMZ ... Bynum was pulled over Tuesday for driving without a license plate and having illegally tinted tail lights. Bynum walked away with a fix-it ticket. But it was not lesson learned, because today Bynum was pulled over in his Porsche 911 on the freeway for going over 80 mph. Bynum was cited and released. Truth be told, Bynum has actually slowed it down, because last year he was cited for driving 110 mph on an L.A. freeway in his Ferrari. If only the Lakers were that quick on the court." [TMZ]
Hey Doc Rivers, the Hornets are in fact terrible: "We've just got to work our way through it, and we will. Thank God it's early. ... It's so early it's three games into the season. We've played two pretty good teams, and this team (Hornets) is not bad. Home opener, rested, waiting for us. I'm not going to overdo this. Three in a row? You should never lose three in a row. We should never lose three in a row. But we have and there's nothing we can do about it." [NBA.com]
Send stories, photos, and anything else you might have to tips@deadspin.com.