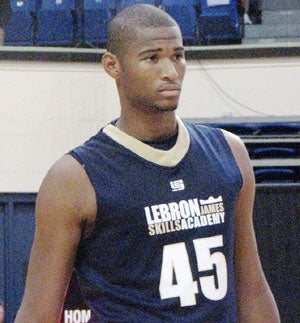 It was bad enough when John Calipari's daughter decided to follow her dad to the University of Kentucky, but it looks like Memphis isn't going to get to keep any of his players either.
DeMarcus Cousins, one of the coach's prize commitments when he was still working for the Tigers, has changed that commitment and now says he will attend Kentucky. Well, ain't that a kick a pants. Their other top recruit, Xavier Henry, has also "reopened" his recruiting even though—unlike Cousins—he had already signed a letter of intent to play at Memphis. Kids are so crafty these days. He may not follow Calipari to Lexington, but rumor has it that the only way Memphis holds on to him is if new coach Josh Pastner gives Henry's dad a job in the basketball program, which believe it or not, is totally allowed under NCAA rules. I believe the word you're looking for is "integrity."
If Henry bolts to Kansas or Kentucky, his older brother C.J. (a walk-on at Memphis) will probably leave too. He's not on scholarship because he's actually under contract to the New York Yankees, who are paying for his schooling even though he apparently gave up on baseball last year. He didn't play a single minute this season, but it doesn't matter because he was only there to lure Xavier anyway.
Add in the loss of freshman Tyreke Evans to the NBA (who probably would have left anyway), the winningest senior class ever, and Facebook princess Megan Calipari and the school will be seriously lacking in talent next year. And all because Billy Gillispie can't handle halftime interviews. What a world.
UK lands Cousins [The Courier-Journal]
DeMarcus Cousins to Kentucky [Rush The Court]
Memphis not hiring recruit's father [Lawrence Journal-World]
Memphis grants recruit Xavier Henry release [Sporting News]
Wall weighs hefty decision [News Observer]