Jon Heyman, late of Sports Illustrated and Newsday, now of CBS, is a fine baseball reporter. He keeps up with rumors at an impressive clip, and, when he's not the first with a scoop, he'll credit whoever had it first on Twitter. Judging by his TV and Twitter personas, he seems reasonable. But he also seems rich. Really rich. We've noticed this pattern for some time, but Heyman's tweet on Saturday afternoon ensured that we would speak our minds:
Out of element at standard hotel downtown. Just saw model asked concierge where to find best gay clubs. No trade rumors here!
Yup. Jon Heyman hangs at the Standard. He's out of his element only because he's worried he won't get past the notoriously tough door at the Boom Boom Room, and Jon Heyman doesn't do Le Bain. This trade rumor shit is a smokescreen.
More glaring examples of Heymoney abound.
Heyman on hangouts:
at art basel, miami. still looking for dogs playing poker
my neighbor jorge cantu is getting close to a deal with the #angels
Heyman on food:
best waiter in nyc: frank at bar 89 on mercer st. (great for burgers, wings)
going to pj clarkes for dinner. earliest dinner ever. #whatami90?
off to friars club for lunch. could use a yuk. #lol
Taking red eye to fll. Things I like to do better: 1) clean toilet, 2) eat at olive garden or chilis, 3) watch mob wives
went to don pepe's in ozone park last nite. great food. but at risk of being whacked, they have the rudest waiters in world
Heyman on cabs:
nyc is a mess again. No cabs, not enough subway cars. #idontlikemike
Missed my flight thanks to mr magoo the cabbie. Delta has me routed to phoenix thru timbuktu now
yet another cabbie who's never heard of citi field. "city hall? city hall?"
cabbie has no idea where yankee stadium is. What would he know? Empire State Building? His own house? #clueless
in cab in san fran. a prius. brand new, i like it. we're doing 93 on I-280. no coppers in this town? cool.
G/O Media may get a commission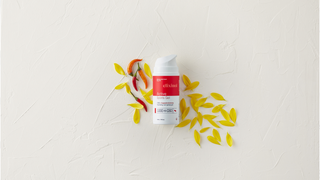 Heyman on cars:

daughter's crayons melted in hertz rental car, turning seat into a rainbow. Fortunately, a nissan versa can not be de-valued
just got an email saying i won a bmw. any advice on whether i should open the attachment? i would like a bmw. #dillemma
Jon Heyman [Twitter]