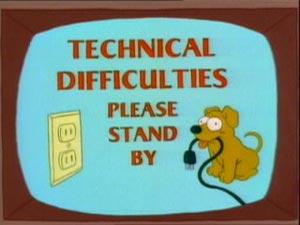 We can't always be on our "A" game every single weekend. (Lord knows I'm hoping that's true.) Sometimes the perfect storm of events jar one's concentration just enough to experience a near meltdown. In my case, the day was June 25, 2007. I had locked my keys in a rental car. But keeping it together during moments of sheer ineptitude is what makes great professionals. Which brings us to ESPN's Jon Miller.
During last weekend's Cubs-Mets telecast, Miller made a passing mention to the Cubs first baseman, Carlos Lee. He meant Derrek Lee. No sweat, we all make mistakes. After a commercial break, Miller came back and took a hearty swing at correcting his goof:
Folks, before the break, I misidentified the Cubs first baseman, Derrek Lee, as being Carlos Lee. Carlos Lee plays up in Milwaukee, where he signed a big long-term contract over the offseason.
Here's the thing: Carlos Lee plays for the Houston Astros. Youch.
(Home Run Derby also has footage of Miller being startled by his on-air cue, which at this stage in the game is just rubbing it in. Which makes it even funnier.)
But hats off to Jon Meyer for staying calm during the telecast, because it wasn't just another game, it ended up being John Smoltz's 300th career victory. I'm sure his analyst, Joe Theismann, could learn a thing or two about how Mike Miller keeps his composure. After all, that's why CNN hired him.
Lees All Look Alike To ESPN's Jon Miller [Home Run Derby]