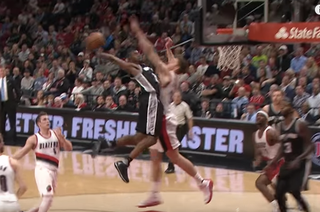 Look at the image up there and tell me if this man is about to put that basketball in that hoop.
Does Jonathon Simmons, wearing Meyers Leonard like an apron and cocking the ball several feet behind his head, look like he's about to deposit the ball into that faraway hoop?

Reader, he extremely did. The Spurs went on to lose to the Blazers in a manner that made even Pop laugh.