Every morning, the fine folks at Sports Radio Interviews sift through the a.m. drive-time chatter to bring you the best interviews with coaches, players, and personalities across the sports landscape. Today: the dancing was completely unrelated to Wainwright's injury.
Jonny Gomes joined ESPN 101 in St. Louis with The Fast Lane to discuss his side of the Adam Wainwright injury celebration story, if he understands why Hall of Fame writer Hal McCoy saw the story the way he did, the reaction to the story, trying to get in touch with the St. Louis organization to bury the hatchet and the excitement surrounding the Reds.
What did happen yesterday?:
"I try and be one of the first, if not the first, in the ballpark everyday. … We just got the news and no one else was really here and the story's going to sound silly, but I'm just going to tell it all. Early in camp, we've got to do all our face shots and jumbotron shots … and I asked if my time could get moved back 15 minutes, to allow me to get my workout in the gym. … Jokingly, I was dancing around and just kind of being a character and thanking him for the extra 15 minutes. … In the clubhouse, there was only two guys … and I asked if anyone's heard, 'Is Wainwright gone? Is Wainwright gone?' … Now, if we were able to take 'is' out of that sentence, that's going to sound pretty bad."
On Hall of Fame writer Hal McCoy's reporting of Gomes' celebration of Wainwright's injury:
"How am I going to trump him? I'm not. I've reached out to him and he's pulled his story off his blog and off his website and wrote a relapse story to it already. … I just had to come out and say it myself."
G/O Media may get a commission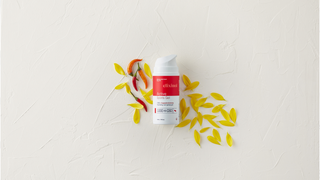 What has the reaction been like?:
"I had to, right when I stepped foot into the door, my wife read it and that's not the guy she married and not the guy she knows. First and foremost, I'm not worried about the bloggers. … But it's about a few people, number one Wainwright, number two the St. Louis organization and number three my family and my team. That's who I've got to clear this up with."
Does he understand why Hal McCoy might have perceived the story the way he did?:
"Well, no, I can't because. … There were three or four other writers in the clubhouse that confronted me on it and they didn't write anything about it. They didn't think what I said was negative. … I don't know what he heard."
Who is he trying to get in touch with in St. Louis?:
"I just have a call in to the general manager and to Adam. I'm sure I'm the last person they want to hear from at this point. … The general manager, he's dealing with his ace going down and Adam Wainwright's worried about his career. I just want to get it out there that I'm not apologizing. … I didn't do anything wrong."
On the Reds so far in spring training:
"This is about as excited energy as I've seen in camp. … It's been a real positive note so far."
This post, written by Eric Schmoldt, appears courtesy of Sports Radio Interviews. For the complete highlights of the interview, as well as audio, click here.
More from Sports Radio Interviews
•Pablo Sandoval is in shape. Well, in a shape.
• George Karl doesn't buy all this "superstar movement is bad for basketball" talk.
• Albert Pujols has a plan for media who ask him about his contract.