Jorge Linares is a flashy, creative athletic freak who has, over a period of many years and much pain, been pushed into the mold of a textbook boxer, like a wild, raging river channeled into an orderly canal. Thus he possesses both the physical gifts of the freak and the carefulness of the technician. When subjected to extreme pressure, this combination most often results in the freak side bursting free from its constraints and going wild, often to the detriment of the fighter. On Saturday night, Linares showed how potent this brew can be if it's all kept under control.
The fight was the most movie-star-looking one imaginable. Vasiliy Lomachenko has the face of a male model and the otherworldly skills that make every other boxer on earth gaze up at him in shy amazement. He doesn't brag and boast as much as he could, but that may be more because his English proficiency has not yet reached full conversational levels. When I walked with him to his press conference on Thursday before the fight he was wearing a Louis Vuitton golf shirt and slip on shoes with the word "Billionaire" in gold on top. They appeared to be alligator, but I didn't get a chance to ask. During the one-block walk from his hotel to Madison Square Garden, he was stopped multiple times by people holding stacks of Ring magazines for him to autograph. His fame has reached distant shores. He strode into the Garden right underneath the big video sign advertising his own fight, a moment that must make even the most sophisticated fighter weep a bit inside.
Linares, with his dark beard and extravagantly black rock-star shades, was sitting around the same hotel lobby that morning, posing for pictures and signing posters. His handsomeness is more textured—textured by 47 professional fights, enough to lay estimable ridges of scar tissue on even the prettiest pretty boy. When he strode into the ring Saturday night in a black and gold robe, he looked sweaty and ready to die.
Lomachenko is a small, almost petite man who overwhelms with movement and precision and his ability to think and therefore act faster and more strategically than anyone else in the world. He is capable of standing directly in front of a world class fighter and slipping every punch they throw and countering with a six- or eight-punch combination to the body and head and then stepping around, stepping around, stepping around. Lomachenko at his best is always off to one side of you. As you turn he hits you. Then he makes you turn again. He has made some of the best fighters in the world quit through pure demoralization. Not only could they not hit him, or avoid being hit by him, but after just a few rounds they could not even imagine that the situation would ever improve.
Lomachenko moved up to 135 pounds for this fight. Even for the world's best boxer, size matters. Linares has a wide stance, and very fast hands—faster even than Lomachenko's. All night, Linares stayed back, refusing to bite on Lomachenko's feints and taunts, and made the smaller man jump in, and when he did, fired a flurry of fast and precise counterpunches. Linares's wide feet meant that even when Lomachenko stabbed his front foot off to the side and pivoted and got around the corner, he was too far away to reach Linares with anything strong. Lomachenko has a distaste for inside fighting, and so he found himself perpetually three inches farther out than he needed to be. Through size and speed and accuracy and, most important, not freaking out, Linares was... it seems almost impossible to imagine... winning this fight. In the sixth round, Lomachenko jumped in and caught a straight right hand on the teeth that dumped him directly onto his ass. Linares had done what boxing itself aims to do: to eschew every distraction, strip away every extraneous flourish, and land the shortest punch. To knock down the great Lomachenko with a pure straight right was a vindication of the principles of boxing. Even the tiger can be hurt, if you are focused enough to ignore its flashing claws.
G/O Media may get a commission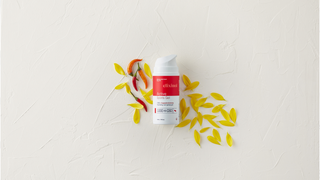 It is likely that the judges would have rewarded Linares with fewer rounds than he deserved, because he was the lesser name and also because his absolute self-containment gave the audience far less to look at than Lomachenko's perpetual movement. But I had Linares winning six of the first nine rounds. And then, in the 10th, Lomachenko leapt in with a combination that ended with a hard straight left to the liver, and Linares just sunk. First to his knee, then to his butt, deflated. He got to his feet by the 10 count, but he was still bent all the way over as if he was stretching to touch his toes. Lomachenko, who had probably gone up too high in weight and who had met a man refined enough to peer through all his pyrotechnics and hit him more than anyone imagined, won the fight. Just like that. This night was the pinnacle of everything that Jorge Linares, an outlier athletic talent, had trained his whole life to do. And he did it all right. And then he lost.
It's not just about boxing correctly. It's that "champion mentality" thing. It's real.