A funny thing to do as an adult is to explain to someone, out loud, why you care about sports. Why, with so many things to do on this planet, do you spend your free time watching people you don't know play a game that will have no material effect on your life except, most of the time, to make you angry? José Fernández was the rare sort of athlete who rendered such explanations unnecessary.
Death tends to breed histrionics, but it feels safe to say that Fernández was transcendent. His dominance was so obvious that it was captivating even to the layman. In a pained column on Fernández's death for the Miami Herald, Dan Le Batard wrote about his mother's love of Miami's young Cuban star:
I know how much she loved José Fernandez. As a player. As a personality. As a symbol of strength and pride for our people. Marlins management has extinguished Mom's love for baseball one move at a time over the last two decades, but Fernandez was the only thing that brought her limping back to that ballpark to climb those stairs in her old age. The only thing. Such was the reach of his arm and his joy and his story. It could bring even a betrayed 72-year-old Cuban lady in for what felt like an embrace by grabbing her so firmly by the heart.
My family lives in Miami, too, so I have witnessed the phenomenon Le Batard describes. It's no slight against Fernández's legacy to say that the most amazing thing he accomplished was forcing the city of Miami—not just the sickos, like me, who root for the Marlins anyway, but all the people who otherwise would never set foot in that famously empty stadium—to care, if not about the Marlins, then at the very least, deeply, about one of their players. Charming the rest of the country was the easy part.
Fernández's intense magnetism stemmed partly from that easy dominance, of course. The statistics—be they traditional, advanced, whatever—don't lie. Fernández was unfathomably difficult to hit. The surest way for a pitcher to a retire a batter is to strike him out, and in baseball history no starting pitcher collected strikeouts at a faster clip than Fernández. In July, he became the youngest pitcher to ever tally 500 of them. His career rate of strikeouts per nine innings—11.2—would lap the field among starting pitchers if he had lived to throw enough innings to qualify. Going by Baseball Reference's advanced ERA metric, he was the best starting pitcher of the last 100 years who threw at least as many innings as he did. Pedro Martínez, the most dazzling pitcher to ever grace a mound, said that he "saw a talent better than I was" in Fernández. Every hit Fernández gave up felt like an accident.
G/O Media may get a commission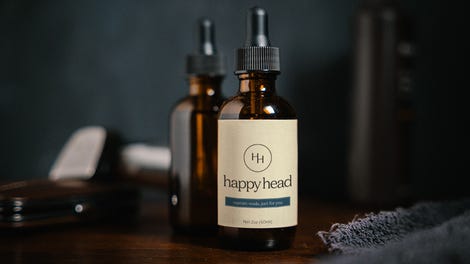 And yet those statistics still manage to undersell Fernández's singularity. In Clayton Kershaw he had a partner in the rewriting of baseball's record books; this season, Noah Syndergaard was every bit his equal; and even in a wide open Cy Young race, Fernández was not considered the likely winner. But in terms of electricity, Fernández was unmatched by his contemporaries. Kershaw's brilliance is in his consistency—his straight-line fastball always dotting the corners, his cliff-diving curveball always plunging into the dirt. But Fernández seemed to throw pitches that came from other dimensions. Any time he released the ball, its path was liable to bend in any direction, to slice through any part of the strike zone.
We can take the smallest bit of solace in the fact that he was as good as ever in his final start against the Nationals last Tuesday. The video below, which shows his 12 strikeouts from that game in 12 seconds, presents Fernández's pitching as high art. He struck batters out on fastballs, changeups, curveballs, and sliders. High, low, inside, outside, down the middle. Swinging, fishing, looking.
(Mobile users may need to turn their phone sideways to view, or click here.)
But, as so many have said since his death, Fernández's appeal was ultimately about the way he played the game. It would be wrong to say that it was impossible not to like him, because some people probably didn't like him. He often ran afoul of the Dead Sea Scrolls that are baseball's unwritten rules. He admired his home runs—well, the two of them—and was prone to gesticulating wildly after particularly important strikeouts. But Fernández celebrated others just as much as he celebrated himself. He reveled in his own amazement at a fluttering Kenta Maeda slider earlier this season, and would frequently chat up opposing batters who, after just getting a hit off him, were rounding first base.
These were symptoms of a man who was sick in love with baseball. America's admiration for players who "love the game" tends to lead to a valorization of a certain archetype: the no-nonsense scrapper who adores baseball so much that he will let nothing, including his own lack of stature or talent, prevent him from achieving his dream of succeeding in the majors. (He usually plays second base.) The weird thing about this kind of player is that he can bring a certain solemness to the sport, as if openly enjoying the unlikelihood of his presence on the field would amount to a desecration of the hallowed grounds he somehow breached. This works within the framework of pro baseball, whose players love to be killjoys. José Fernández was far, far too good to fit the underdog role, and the distinct way his love of the game manifested itself on the field didn't fit that archetype either. His combination of talent and personality wasn't just transcendent, it was also transgressive.
When Fernández was really feeling it—when his fastball was shredding the corners of the strike zone and his breaking pitches had opponents seeing ghosts—he could suck anyone towards the television. But it was better (and I'm biased) to watch his team every day. Devoting oneself to a baseball team—which is to say, watching something like 20 games a month for six months—creates an intimacy between the fan and the team unlike any other sport. The sheer amount of dead time means that television broadcasts linger on interactions between players, and over the course of a season you can begin to feel as if you actually understand the social intricacies of a team.
The cameras, of course, could not turn away from Fernández, even in the four or five days per week when he wasn't pitching. This season, it appeared as if he had struck up a seemingly unlikely friendship with Wei-Yin Chen, another starting pitcher who is in his first year with the team. I have no idea what they could possibly talk about—Chen uses an interpreter to interact with the press—but the Marlins broadcast would often pan to the same spot at the far end of the dugout and find the two deep in conversation, with Fernández's arm draped over Chen's shoulders. The team's announcers loved to talk about Fernández's goofy relationship with hitting coach Barry Bonds, and one of the last images we have of Fernández is Bonds—who should hate baseball more than anyone—barraging the pitcher's right cheek with kisses after demolishing those Nationals. This was the José Fernández that I felt like I knew. It does not seem possible to accept the reality that he is dead.
(This video can be viewed here.)
That someone so bursting with life could so suddenly meet death feels unimaginable. The circumstances of his demise—a Cuban hero, who was once jailed for trying to defect, lying lifeless on the shores of Miami, which have granted so many of his countrymen a unique freedom—are too much to bear. His mom, Maritza, and his grandmother, Olga, cheered him on from near the dugout during every home start, and picturing their pain is the worst of all. His unborn daughter will enter this world without a father. Who will pick up the pieces?
Investing your energy in sports is a lifestyle choice. People who don't care about sports wonder what the point even is, and, for that matter, those of us who care too much find ourselves asking that question, too. José Fernández made caring worth it, even if just for a night. Right now, without him, it feels kind of stupid.