The Tampa Bay Buccaneers/Josh Freeman real-time divorce is ugly. He was recently benched, then deactivated and banished to a suite (Schiano says it was a mutual decision, Freeman's agent says bullshit) for Sunday's 13-10 loss to the Cardinals. Now comes news that Freeman is in the first stage of the NFL's drug treatment program. He's got a temporary use exemption for a prescription drug that is on the banned list and he's not in danger of being suspended, so the report itself is not really a big deal, except for this: why do we know about it?
Common sense dictates that if the Bucs are going to part ways with him they should at least try to get something for him first. "Value" is the buzziest of all NFL buzz words. Publicly and anonymously trashing a player with the scary, scary drug card would limit his already compromised value. The same applies for some kind of Fuck You to the Bucs from Freeman's camp. Presumably he still wants to play somewhere and doesn't need to gift wrap reasons not to take a flyer on a failed first round draft pick.
Information concerning a player's participation in the program is subject to a confidentiality provision that is to be enforced unless the player releases the information himself or persons other than "interested parties"—a defined group that includes league and team employees—makes it public. Teams interested in acquiring a player are entitled to information regarding his status in the program (clarification: the team is entitled to the information if the player is one strike away from being suspended, which Freeman is not) and would then still be subject to the confidentiality provision.
Chris Mortensen's report is sourced by "league and player sources with knowledge of his status." It is entirely possible, and much more probable, that a team interested in acquiring Josh Freeman found out his status and leaked it to Mort, hoping to knock down any possible asking price for the quarterback. Although, it is always possible that Greg Schiano is just that big of an asshole.
G/O Media may get a commission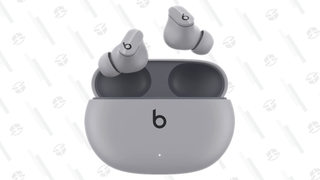 Update: Via PFT, Josh Freeman's statement in response is below. In short, he voluntarily enrolled himself in the program when he mistakenly took Ritalin instead of Adderall to treat ADHD. He has passed 46 NFL drug tests since.
Let me be very clear. I have NEVER tested positive for any illegal drugs or related substances. Further, I have agreed to take, and have PASSED 46 NFL-regulated drug tests over the last year and a half.

Since the confidentiality of my medical status has been publicly violated, I am choosing to address this matter so that grossly erroneous assumptions about me do not persist. Like millions of Americans, I have ADHD and I have been prescribed and permitted to take medication to treat this condition for the entirety of my NFL career. Well over a year ago, I took a different medication for the same condition (Ritalin rather than Adderall) , and to assure everyone that the error was a one-time mistake, I agreed to be voluntarily tested in the "NFL Program". Since that time, I have taken and passed all 46 drug tests I've been given, which test for every drug and banned substance imaginable. I agreed to allow such testing to be done at my workplace (team facility) because I spend all of my time there and I have nothing whatsoever to hide or be embarrassed about.

Unfortunately, it appears that some people who may have noticed the testing at my workplace have made hurtful and incorrect assumptions and chosen to disseminate inaccurate and very disturbing information. It is a shame that when times have gotten tough, people have chosen to attack the character of others, rather than supporting each other. I remain dedicated and focused to being the best quarterback I can be and to help a team win a championship.
Photo credit: Getty