Browns WR Josh Gordon will miss the entire 2014 season, after the NFL hearing process upheld his 16-game suspension for testing positive for marijuana.
The statement from Gordon, released by the NFLPA:
"I'd like to apologize to my teammates, coaches, the Cleveland Browns organization and our fans. I am very disappointed that the NFL and its hearing office didn't exercise better discretion and judgment in my case. I would like to sincerely thank the people who have been incredibly supportive of me during this challenging time, including my family, my agent, my union, my legal team, and the Cleveland Browns staff."
Technically, Gordon is suspended indefinitely. But he will be eligible for reinstatement immediately following the 2014 season.
Gordon's appeal was heard by league hearing officer Harold Henderson, as opposed to Roger Goodell or, at the other end of the spectrum, an independent arbitrator. The NFL's drug policy process is arcane and secretive, so we don't know the details of how the league ended up on a full-season suspension, but this was Gordon's second failed test that was publicly announced.
G/O Media may get a commission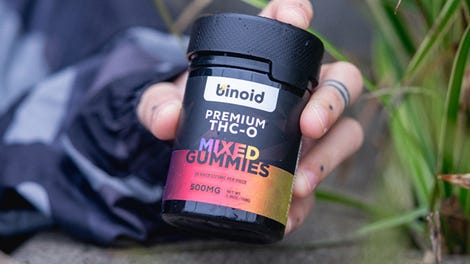 25% Off + Free Shipping
Binoid THC-O Gummies
Gordon's appeal reportedly centered around the fact that only one of his two urine samples was beyond the threshold for failure.
The NFL will deflect criticism of the harshness of the punishment—and comparisons with Ray Rice's two games—by pointing to the collectively bargained drug policy, and that's true, though you know Goodell & co. genuinely get off on this sort of superficial morality trip. The real question is why the union ever agreed to such stringent recreational-drug policies in the first place.