Josh Hamilton's in Anaheim now, after five up-and-down seasons in Texas. It was mostly down at the end, as the Rangers choked away the division and bowed out in a one-game playoff, with Hamilton hearing boos down the stretch for his declining numbers. (He blamed it in part on quitting tobacco.)
Hamilton signed on for greener pastures and more money with the Angels, so Rangers fans won't be able to forget, let alone forgive—Anaheim comes to Arlington for the first time on April 5. CBS DFW did one of those "How is Hamilton settling in at his new spring training" stories, and naturally everybody's focusing on a single quote: Hamilton explaining how the honeymoon ended so quickly for a team that went to two World Series in a row.
"Texas, especially Dallas, has always been a football town. The good with the bad is they're supportive, but they also got a little spoiled at the same time, pretty quickly. You can understand a really true, true baseball town. There's true baseball fans in Texas but it's not a true baseball town."
This riled people up, but it's true: the Metroplex is Cowboys country. But Los Angeles isn't exactly a baseball town either, not as long as the Lakers exist. And the Angels are still a distant second to the Dodgers, even in Orange County. But leaving all that aside, does Hamilton really want to go with his main point, that true fans would never boo him?
Absolutely. When told about the hubbub about his earlier comments, Hamilton doubled down on the assertion:
"I said there's true baseball fans and then there are others that are not," Hamilton said. "I said the ones that are true baseball fans won't boo when I come back, and the ones that are not, will. It's just like last year, when I got booed after going 2-for-4 in a game, driving in a couple runs, and I struck out the other two times. You understand the Yankees, Boston, Cubs, Phillies — baseball towns. If they were doing that, that's one thing."
G/O Media may get a commission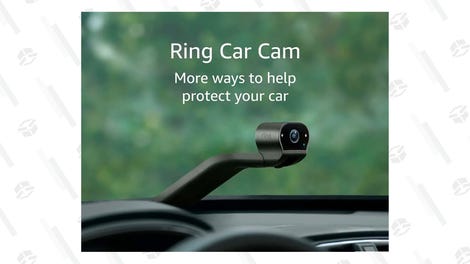 There are two separate points here: first, that Rangers fans are bandwagoners and shouldn't have booed him when he struggled because he brought them a pair of pennants. Second, that any true baseball fan won't boo him when he returns in a division rival's uniform, because of the good times they had together. The accuracy of both of these statements is up for debate, but the point is now moot: the surest way to get booed is to publicly say you shouldn't be.