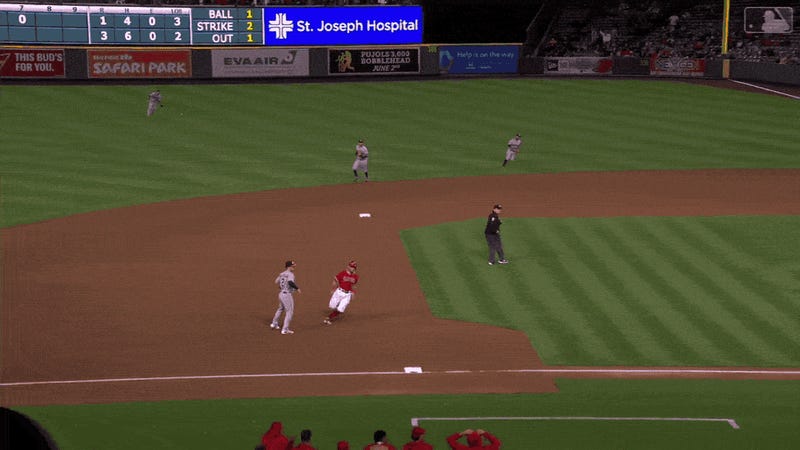 Astros right fielder Josh Reddick had to have assumed he taught the Angels a lesson about running on his arm in the sixth inning tonight. When Mike Trout tried to move from first to third on a Shohei Ohtani single, he quickly became, in the accurate words of the announcer, "a dead duck."
But the Angels didn't learn. Just two innings later, in his foolish arrogance, Ian Kinsler tried to score from second on a single, and even had the audacity to claim he was safe after he slid into the tag. No such chance, doomed mortal!

That's six outfield assists for Reddick, tied for the AL lead. Stop doing this to yourselves, guys.