The Toronto Raptors came into last night's home game against the New Orleans Pelicans as the hottest team in the NBA, with a league-best 12-1 record and on a six-game winning streak. They had third-best offense and eighth-best defense in the league, and have done all this with Kawhi Leonard already having sat out four games for rest.
They were rolling. Then they rolled right into Jrue Holiday, who booted them into the toilet.
A pattern emerged early in the game, and that pattern is most simply exemplified by the possession that begins around 56 seconds into the above video. It doesn't look like much: Holiday scores an open look at a three-pointer off a simple Cheick Diallo ball screen with 18 seconds remaining on the shot clock, at least in part because none of the five Raptor defenders expect the Pelicans to really do anything before Anthony Davis, then trailing the play in transition, gets to one of his preferred spots on the floor. The whole game seemed to go like that: Holiday making quick, aggressive decisions, moving himself or the ball or both directly at any softnesses in Toronto's defense, and so repeatedly catching one of the NBA's sharpest teams flatfooted and/or watching Davis out of the corners of their eyes.
I love the sequence of buckets beginning at around 2:50 in the above video, with about seven and a half minutes left in the third quarter. Jogging the ball up in transition, Holiday catches Pascal Siakam calling for a switch at the far end of the court—you can't tell for sure in the video, but it looks to me like Siakam is gesturing to Serge Ibaka to pick up Davis in the lane—flares out to the right wing to pull Siakam that way, then crosses back over into the middle for a tough finish that pushes New Orleans's lead to nine and immediately prompts a timeout by Raptors coach Nick Nurse. A couple scoreless possessions later, Holiday uses a Julius Randle screen and a brutally effective step-back dribble to create a mile of separation between himself and Fred VanVleet before draining an open 17-footer. On the Pelicans' very next possession, curling around a handoff-screen from Davis, Holiday uses the threat of a rolling Davis, combined with an absolutely savage hesitation step, to freeze Ibaka in place and then burst by him for an and-one dunk over Siakam. None of these were particularly jaw-dropping plays, although that dunk would get anybody's attention. They're just heady and supremely aggressive ones by one of the NBA's coolest customers.
More ballhandlers should play like this: ready at all times to go, to attack and do the shit as soon as a defender turns his head or calls for a switch or gives up a little too much space in anticipation of a rote scripted play. Even the ones who don't have Anthony Davis sucking away the opposing team's attention like a giant whirlpool with one very large eyebrow could benefit from playing with some of Holiday's aggression and decisiveness. But that's not giving Holiday enough credit. Not all of those guards have his combination of attributes: His size, his strength and quickness, his ability to get to and score at three levels of a defense, his smarts and toughness. In fact, almost none of them do! He's really damn good.
G/O Media may get a commission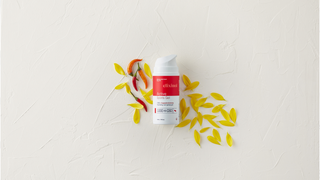 The season's off to a pretty, uh, rollicking start for the Pelicans. They demolished the Rockets in Houston on opening night, won their first four games, and looked to be carrying over last season's strong closing run into solidifying themselves among the West's top teams. Then Davis and Elfrid Payton got hurt and they lost six in a row—including solid beatdowns at the hands of the Jazz, Warriors, and Blazers—and seemed to be settling back into their ancestral home (the dumpster). Now, still without Payton, they've won three straight—the first two at home over the atrocious Bulls and Suns, but last night against one of the league's best teams—and might have steadied themselves. It helps to have Anthony Davis back at something closer to full health, of course; he went for 25 points, 20 rebounds, 6 assists, and a pair of blocks last night. It also helps to have, in Jrue Holiday, a guard who knows how to take full advantage of playing alongside him.