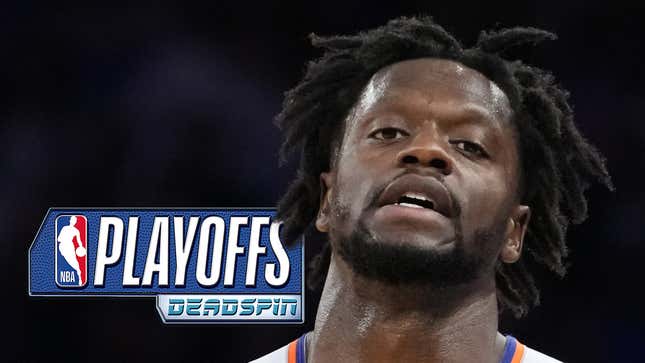 I'm not always one to agree with ESPN analyst and former NBA hooper Jay Williams, but he was on point in his comments regarding Julius Randle on Monday morning. Williams went off Monday during a segment of Keyshawn, Jay, and Max, where he pointed out how Randle ducked the media following the Knicks' Game 4 win over the Cavs, where he was benched in the fourth quarter.
Hey Shannon Sharpe, the Memphis Grizzlies are the NBA's Kings of the Ring
Like it or not, the former Duke Blue Devil was on point with his criticism of Randle. It's not about him. This is about the team and the fact they won to take a 3-1 lead over Cleveland in the series. Once again, Randle is off to a rough start in the postseason, just like two years ago against Atlanta in the first round. The most significant difference this time is he's got Jalen Brunson and a better supporting cast to bail him out when he no-shows the way he has thus far.
If Randle isn't going to lead with his play, he needs to lead by example and own up to when he's not right on the court, as Williams suggests. Dodging the media after a win where you didn't play well will only bring more questions in New York City. After four years in the big apple, Randle should know how this works. It's the most brutal media market in the country, and they will grill you regardless. If it's perceived that you're avoiding their questions, it'll only get worse.
Some players aren't built for bright lights and big moments. Thus far in the postseason, Randle is one of them, but it's never too late to bounce back. All it takes is one big game or clutch shot in a playoff win to get folks back on your side. Randle is a good player who needs help like any other. The only way to quiet the critics is to go out and ball. A big game for Randle in game five to close out the Cavs in Cleveland would go a long way in doing that.