Consider me officially on-board with the NHL's new playoff format. Formerly, the second round was re-seeded based on regular season record, which may have been fairer, but paid no mind to familiarity or its cousin contempt. The new bracket format is designed to match up divisional rivals, and after just one season—especially in the East, where geography and history offer up multiple permutations containing genuine enmity—we got more than we could have asked for.
The series between Boston and Montreal, probably the two best teams in the conference, didn't suffer in the drama department for taking place a round earlier than it might have otherwise. The Canadiens pulled out the hard-earned and well-deserved win in seven, doing it the Bruins Way, so to speak—constant production from all four lines, lights-out goaltending, and a preternatural ability to frustrate opponents while staying cool themselves. It was the Bruins' agitators who were at the ends of their ropes, completely at a loss as to how to draw a reaction. The Habs didn't bite; when you're the better team in a series, that's the only worthwhile strategy.
The Canadiens framed the series as one of "respect," which is one of the oldest and cheesiest motivational tactics in the book. But if they bought into it, who are we to say it's not effective?
Daniel Briere: "We all saw the muscle flexing, the helmet tossing and the water bottle spray. Those are all things we tried to use to our advantage."
G/O Media may get a commission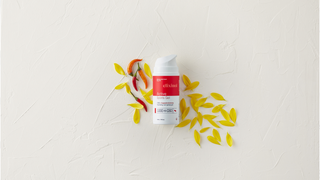 P.K. Subban: "With the rivalry and against this team, it comes down to respect. We've done a lot of great things in this league since I've been here. My team's done a lot. But we had failed to get the respect I think we deserve and I think we earned that."
Dale Weise: "Beating those guys, it just feels that much sweeter. They just disrespected us in every single way and I didn't think they had any respect for us as a team."
Michel Therrien: "I never talk about the other team. One thing I could tell you we were a group that was really really motivated to win this series...Respect, you've got to earn it and I think tonight those guys earned it."
I think you can tell what was on the Habs' dressing-room whiteboard before this game.
Boston coach Claude Julien wasn't willing to play the respect game—or at least wasn't willing to provide fodder for when these two teams (hopefully) meet up again in the playoffs next year.
"I don't think we disrespected them," he said. "There's a rivalry here. We don't like each other, because it's a rivalry.

"At the same time, the pounding of the chest, people who have been here have seen us do that all year. Because it's related to Boston Strong. Our guys take some pride in what's happened in Boston Strong and unfortunately everything we did seemed to be seen as disrespect in Montreal. We heard a lot of that whining throughout the series but it had nothing to do with disrespect."
Montreal didn't, apparently, earn the respect of all their opponents. Milan Lucic reportedly threatened Dale Weise in the postgame handshake line, telling him "I'm going to fucking kill you next year." And you know what? That's awesome. This is one of the best rivalries in hockey, and each chippy playoff meeting just adds to the pile of reasons these players and their fans have to dislike each other. Whether or not anyone kills anyone, these teams have a good chance of seeing each other in the postseason next year and beyond. That's really all you can ask for from a playoff format.