A few hours before the NFC Championship, an ocean away, a game of real football took place in England's Premier League between second-place Manchester City and fifth-place Arsenal. I'll spare you the drama: the good guys won.
First, some context. Arsenal have only beaten a top-four side three times in the past six years, and have become world-renowned for being one of the best teams in the world who never actually pose a threat to win a league title. Arsenal are rich and talent-laden, but just not as good as real perennial title challengers like Manchester City. They're the feeblest of the giants, and that's fine. Arsenal's problem, though, is largely a matter of hubris, of not knowing their role. When facing a top club, Arsenal try to prove to their opponents, their fans, and themselves that they're good enough to play in their natural, open, free-flowing style. They are not—the same style that makes them so attractive to watch leaves them open to counters, a weakness top clubs easily exploit—and so they lose, over and over again, to every single rival, nominal as the term may be. Yesterday, though, against Manchester City, Arsenal manager Arsène Wenger finally conceded his team would be outgunned all over the pitch, and the only way to win was to play not to lose. They played pragmatically, and they beat City's ass, and it was pure sex to watch.
City were nearly at full strength save for Yaya Touré, their central midfielder and engine. Arsenal, on the other hand, were healthier than they've been in months, but still pretty threadbare, missing starting outside back Mathieu Debuchy, central midfielders Jack Wilshere and Mikel Arteta, and forward Danny Welbeck, while Kieran Gibbs, Mesut Özil, and Theo Walcott still worked to return from injury. So they hedged, starting in a deep 4-1-4-1 formation to counter City's 4-2-3-1.
In all likelihood, the injuries forced Wenger's hand. Arsenal are famous and at times laughed at for employing a herd of smallish, flashy, ranging midfielders with cool haircuts who are great going forward, but clueless in defense. But with so many players fitting that description injured, Wenger had to start 24-year-old defensive midfielder Francis Coquelin in front of center backs Laurent Koscielny and Per Mertesacker. Ahead of Coquelin, Alex Oxlade-Chamberlain and Aaron Ramsey were expected to run tirelessly and defend. The plan was simple: sit back, clog the midfield, frustrate City superstars David Silva and Sergio Agüero, look for counters, and pray. If the goal was to come, it'd come from the left side, with winger Alexis Sánchez playing next to Santi Cazorla.
The ball-hogging Gunners only saw 35% of possession, but didn't allow Manchester City in behind them, and Coquelin spent the entire game playing out of his goddamn mind, shielding the back four, and denying entry balls that would allow the home side to combine at the top of the box. The match started off innocently enough, with Alexis making a couple of surging runs. As we've stated before, for all of Arsenal's flaws, the one constant is that Alexis is a devastatingly mean and effective dude who must be marked at all times. As such, he pulls players all over the place with his movement off the ball and winding runs.
G/O Media may get a commission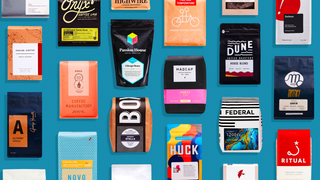 Get $25 free
Trade Coffee - National Coffee Day
The first Arsenal goal, 24 minutes in, actually came when he pulled winger Jamie Milner to the sideline and out of the play in a brief moment of passiveness. It led to a three-on-three situation on the left side of the box. When Aaron Ramsey won the ball in a tackle and played it to left back Nacho Monreal in an advanced position, it became two-on-two with the defenders on an island and room to operate behind.
This is what Arsenal practice, and what they're great at. Monreal played a quick ball in to forward Olivier Giroud, then darted in behind City center back Vincent Kompany for the quick return. Kompany was beaten, and stepped across to brush Monreal, who rightly fell as if he'd been cut down. The result was a penalty, which Cazorla slotted home for the 1-0 lead.
It was strange to see Monreal doing a cool and good thing like winning a penalty, because he is not a good soccer player, but he put in one of his best performances in an Arsenal shirt. It's easy for the Gunners to get caught with their pants down; in addition to throwing bodies forward with the delusional self-belief of so many 14-year-olds purchasing their first box of condoms, many of Wenger's players are often out of position, due to injuries and strategic errors. They don't know where they are on the field, or refuse to follow runners, or get pulled out of spaces themselves. Yesterday, though, Arsenal were compact. There was simply nowhere for City to go with the ball. Touré's replacement, Fernando, was truly, truly shit on the day, and on the other side of the ball, Cazorla was the best player on the pitch by a long shot. At half, Arsenal led, 1-0.
Shit was touch and go for a moment in the second half, as City manager Manuel Pellegrini subbed Stevan Jovetic for Milner at half, and grandpa Frank Lampard came on in the 62nd for Fernandinho. The change was intended to throw more Citizens forward in the attack, and they finally saw some success cutting in from the right side. But the changes also opened up the midfield, allowing Cazorla and Alexis to counter with surging slaloms through the center of the park. A 67th-minute Alexis run was only stopped when Jovetic hacked at the winger's legs 40 yards out from goal. Cazrola lofted the ensuing free kick into the box to a wide open Giroud, who headed the ball home from point-blank range.
It was an astounding goal, because there were three Arsenal players behind the City defense, so open that it appeared they had to be offside. And really, there's no excuse. Kompany had taken himself completely out of the play, marking Mertesacker on the far post. Fernando was stuck with Giroud, but fronted him, completely turning his back to the striker. Giroud was essentially unmarked, and an Alexis run across Fernando's path further freed up the big striker. It was criminal marking, but something we've seen before. (City have conceded their last five goals on set pieces.)
Twenty-five minutes later, the whistle blew, and Arsenal had secured the victory and put an end to an embarrassing run of futility (at least for now). The question now is where they can go from here.
The most important thing is that Arsenal now have three straight shutouts and a proven blueprint to play the best teams the country and continent have to offer. There's also a glimmer of hope that Wenger has figured out what so many coaches, fans, and players already know: points are more important than any gesture toward ideological purity.
And now, there's a reason for cautious optimism. We're just supposing here, but what if Coquelin can hold down the defensive midfield position for the rest of the season? What if the recent clean sheets represent a change in Arsenal's approach to tricky ties? And most righteously, what if Özil, Walcott, and Welbeck return and mesh with Cazorla, Alexis, Ramsey, Giroud to turn the Gunners into an absolute juggernaut going forward, brimming with talent and full of pace and flair, while still being able to nullify opposing offenses?
The Premier League is already all but lost, and this is just a single match. But in a few months, Arsenal may be able to point at this pragmatic, tactical smackdown of Manchester City as the match that marked a new beginning for the feeblest giant in England.
Photo Credit: Getty Images