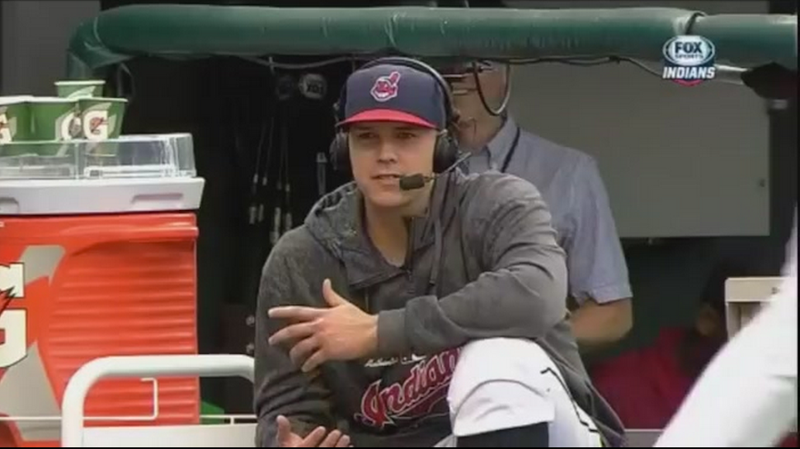 Whenever a baseball player is interviewed on camera it's, like, a collectively-bargained rule that his teammates try to embarass him. Usually they put bubble gum on his hat or make weird faces behind him or throw some shit at him. The Cleveland Indians took it to a whole new level while Justin Masterson was interviewed during the second inning of tonight's game against the White Sox.
Masterson's teammates threw what appeared to be entire bagfuls of sunflower seeds at him. They threw cups. They squirted him with near-endless streams of water. His hat was so sopping at one point that it was dripping water; his uniform changed color. Yet he barely missed a beat.
Masterson and the booth acknowledged what was going on, but all three continued on, undeterred. For Masterson it's expected, he's a pro, he's got to answer the questions he's asked. But, hey, guys in the booth: give him a break and cut the interview short, would you? We cut it down to something manageable, but this went on for 10 minutes.
h/t Bob