Our great friend and part-time contributor (even though everyone who worked here considered her full-time), has decided to leave the lush life of freelance writing while praying her day job co-workers at The Prominent Money Managing Vampire Squid would not find out its Katie Baker was the same as that Katie Baker. For Katie "Bakes" Baker is now a full-time sports writer. Yes, the Sports Fella has made the smartest decision of his career and hired Bakes for his new editorial project.
This is not that much of a shock, since we were well aware Mr. Simmons has always fancied young Katie's writerly verve. But this does not make it any less sad because we all hoped that when she finally traded in her pantsuits and criminally obscene end-of-year bonuses to do what she does best that she would end up here, at our office, sitting next to us while we forced her to ridicule Lax bros and reveal the deep, dark secrets of her youth. Hopefully we'll still get that opportunity to work together someday.
The details of The Simmons Project will soon be publicized, and, I'm sure, once we get the full details about it and it starts circulating, we'll thoughtlessly eye-roll about its content and its masthead because we don't know how to write anything without insulting people.
G/O Media may get a commission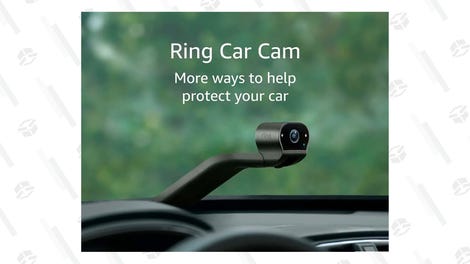 But Bakes will be excluded from this scorn, because even if she regresses and turns into the Scoop Jackson of the The Simmons Project, she'll still be its greatest asset.
We wish her (and The Sports Fella) luck on their new endeavor.
Pro tip for Simmons: Keep her away from Mark Cuban and a tray of lobster rolls after she's had too much to drink. CUUUUUBES!
xoxoxox