Red Sox slugger David Ortiz will be receiving gifts from MLB teams for his farewell season—the funniest outcome would be the Yankees giving him nothing—and Katie Nolan is hoping to add to the pile. On last night's episode of Garbage Time, Nolan shared her plan to get Big Papi a gift while simultaneously annoying New York.
Anyone can adopt a bench in Central Park for $10,000. Fox Sports isn't giving Nolan $10,000, so she turned to the people. Donate, and David Ortiz's name will be in New York City forever, unlike the jersey that got pulled out of Yankee Stadium's foundation:
As a disgusting, obnoxious person from New Hampshire, I support this plan. You can find details here.
Update (4:12 p.m.): The page is down. The amount was a little over $6,000 at last check:
G/O Media may get a commission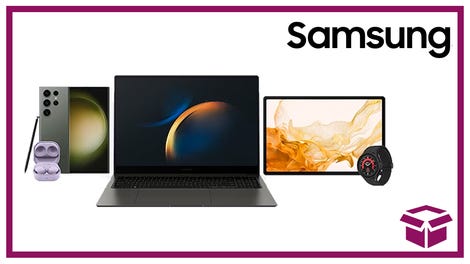 24 hour deals
Discover Samsung - Daily Deal
Update (5:41 p.m.): Nolan says that the Central Park site wasn't prepared for the quantity of donations, but the page should be back ... eventually.
So, unsurprisingly, their website is a bit out of date and not equipped to handle such a big response in a short period of time. They're trying to change the format so they can put it back up. They're being great and working with us, just seem confused about what we're doing and who we are and why this is happening to them, haha
Update (May 6, 11:06 a.m.): The page is back up.