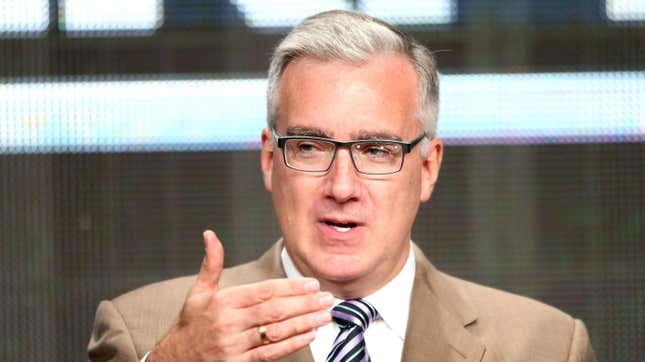 When there's a way to have a trash take on sports, enter Keith Olbermann. This time, it's about the World Baseball Classic, because what matters most to Mr. Olbermann is the Major League Baseball season, as the yearly league is much more important to those who don't see value in the global tournament. Odd flex, but OK.

Is the new pitch clock good for baseball?
His first message of the day talks about how the tournament is a waste and he uses the line that rosters are chosen "based on where their grandmothers got laid." You need two of those, so what happens if your maternal and paternal relatives are from different countries? Saying something from the language of dumbassery brought out people from most corners of the internet to tell Olbermann how stupid he sounded! But of course, he couldn't totally backtrack on his statement, right? Look at his Twitter ratio 14 hours after the message was sent of 67 retweets and 2,043 quote tweets. Ouch.

Only half a day after sending the message in the middle of the night did Olbermann have any sort of revision to his sexist remark about sex, changing it to "where their ancestors got laid." He also added, "That blunt description of the artificiality of the team assignments is also trivial and for that I apologize." Olbermann then doubles down on saying the WBC is a threat to what actually counts in the Major League Baseball season. Gosh, what a goober. Let's take Team Israel, shall we? The Swingin' Stars of David are made up mostly of American and Jewish professional baseball players hoping to raise the profile of the sport in the Middle Eastern country, regardless of whether any of their ancestors got freaky in Tel Aviv.
This is also the first World Baseball Classic in six years, giving players from countries a needed global spotlight. The next one isn't until 2026, so we'll all be saved from preseason injuries in the next two years. What happened to Edwin Diaz was avoidable and an accident in a moment of jubilation. But let's take down the whole tournament. Especially because of a perverted stance on how teams are drawn? Piss off, Olbermann.