Which is not a bad pick! Until you remember that Winslow plays for the Jets, and that the Jets are still mathematically in contention for a playoff spot. This is what's known as picking with your head and talking out of your ass, which makes it a very Kellen Winslow Jr. thing to say.
The Jets have lost three straight, but they're only one game behind Miami and Baltimore for the AFC's last playoff spot, though both the Dolphins and Ravens hold tiebreakers over them. After Sunday's loss to Miami, Winslow had this to say, per ESPN's Rich Cimini:
"We've lost three straight, so, obviously [that's] not good," he said. "But we'll go down swinging. We have to go to work. This is our job. It's not like the season is over. It might be record-wise, but it's still football. We still love it."
What he really meant to say was: It's over, we have no shot, quit wasting any more time wondering where all this is headed, is it Week 17 yet? Winslow later offered his conference title picks—he went out on a limb with Panthers-Seahawks in the NFC, for those wondering—in a tweet at Donte' Stallworth on Monday night. That tweet has since been deleted, but not before Newsday's Kimberly A. Martin noticed and made mention of it in today's paper.
Winslow typically rests his injured knee during Wednesday practices this season, and reporters didn't see him on the field during today's open session. Looks like we'll have to wait a while to see who he likes in the Super Bowl.
G/O Media may get a commission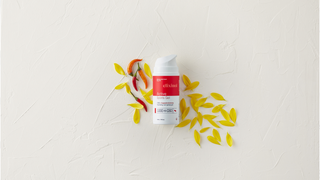 Photo: Associated Press