The Oklahoma City Thunder played their first game since the Wednesday death of Ingrid Williams, wife of Thunder assistant and former Pelicans head coach Monty Williams, following a car crash. As fate would have it, the Pelicans were in town. All the better for Williams's former players to drop by.
Anthony Davis, Eric Gordon and Ryan Anderson visited Williams at his home, and for Anderson, it was a chance to share in Williams's grief as Williams had once shared in his. In 2013, after Anderson's girlfriend committed suicide, Monty and Ingrid Williams were there for him in every way he could have wanted, and some ways he didn't know he needed. A memorable, devastating Sports Illustrated piece chronicled Anderson's attempts to return to normalcy, and Williams's role in helping him get there. Now it was Anderson's turn.
"It was good to even find a way through conversation even to see him laugh for a second in the midst of something so horrific," Anderson said. "Like joking about basketball stuff. It was obviously devastating. There were a lot of tears today. But just to be able to kinda fight through that and have some kind of strength through that is amazing. He's such an amazing guy."
The teams held a moment of silence before the game, a 121-95 Thunder win. Fans brought flowers and cards and signed a giant banner to send to the Williams family.
G/O Media may get a commission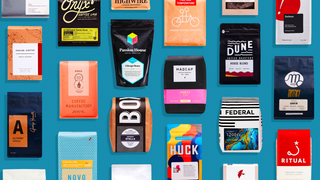 Get $25 free
Trade Coffee - National Coffee Day
No one's mind was much on basketball. At the morning shootaround, Kevin Durant was overcome and couldn't say much more than, well, what needed to be said. "I just love Coach Monty so much," Durant choked up before ending his interview 30 seconds in.
Williams is on indefinite leave. He and Ingrid have five kids together, and it was revealed yesterday that three of the children were in the car with Ingrid for the fatal crash, and that two of them remain hospitalized but are "expected to be OK."