Former NFL scatback and current LSU director of player development Kevin Faulk traded punches on the field with a celebrating Texas A&M supporter following the Aggies' ridiculous seven-overtime victory Saturday night.

According to the Baton Rouge Advocate, an LSU official accuses the unnamed fellow in the red shirt of punching LSU analyst and former A&M assistant coach Steve Kragthorpe, who suffers from Parkinson's disease. By this version of events, Faulk's exchange with the man was retaliatory. Either way, it produced this incredible photograph, taken by Advocate photographer Hilary Scheinuk, of an extremely out-of-his-depth man blind-firing hands in the vague direction of a former 13-year NFL running back:

Jimbo Fisher reportedly told his post-game press conference he had no idea what happened in the altercation, because there were "seven zillion people on the field." He appears to have at least heard a version of events, from someone who may or may not be the red shirt man himself:
G/O Media may get a commission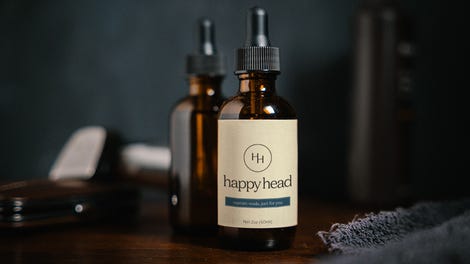 A&M reportedly says they won't comment until they've finished looking into the matter. I have completed my own review of the matter and reached the conclusion that it is foolish to pick a fight with anyone on Kevin Faulk's side. If you know more about what happened down there, shoot an email to tips@deadspin.com.