Every morning, the fine folks at Sports Radio Interviews sift through the a.m. drive-time chatter to bring you the best interviews with coaches, players, and personalities across the sports landscape. Today: The Nets-Celtics fight, revisited.
Kevin Garnett joined WEEI in Boston with Mut and Merloni to discuss being knocked down by Kris Humphries, Rajon Rondo running in to defend him against, the balance between sticking up for a teammate and being thrown out of a game, not believing that the Celtics are soft and chemistry playing a factor into the Celtics' 8-7 start.
Take us through the play and fight with Kris Humphries. Was he too physical?
"A little bit. A little bit. When you watch film on the dude, he's always extra. I've seen him foul out. We watched film of the last time the last time we played in Brooklyn and he kind of gave Paul [Pierce] a similar type of foul - two hands, had something on it. Dude's always been known to be out of control and he's always tried to play the tough guy, or whatever, role. It was a little extra, but it comes with the territory, comes with the game. They've tried to add physicality to that team and I guess they're trying to hold up to the whole Brooklyn mentality. Everybody knows that Brooklyn is known for being stern and firm and whatever, so I guess this is the new look of the Nets. It had something on it, but you either adapt or go home."
Were you surprised when you looked up and you saw Rajon Rondo going after him?
"No, not at all. A lot of people that know Rajon know that he doesn't like anybody messing with teammates or messing with brothers or messing with any kind of family. It's pretty much been the code and been how it is since I've been here. This year's no different from that. We have each other's backs out there. We consider ourselves like family and like brothers. You've got to take care of each other. I was a bit surprised that it escalated to the point that it did, but it was just a big old pushing match at the end of the day. No punches or anything serious. It looks malicious at times. In the end it was a bunch of pulling the jersey off - pushing match, nothing more or less than that."
Is there a balance between defending a teammate and not getting kicked out of a game?
"You gotta understand, man, this is high volume. This is high-volume sports here. Nothing is done at a conservative effort. Everything is high-end; the control is within. You see what you see and you react. I'm sure it's easy for you to sit in your seat and watch the tape and see what it is when you are not in that situation. It's very similar to being on the playground somewhere and you seeing a family member, or you have a kid or something, and you see it and you react to what we call 'Monday Quarterbacking.' You sort of get to look at it and then respond in that situation, without this or that. There's nothing conservative about our game. We don't wear a lot of pads. It's a lot of whatever it is and you gotta take with it and meet the physicality when it comes and adapt to the game and that's what that is. This league is about eat or be eaten."
G/O Media may get a commission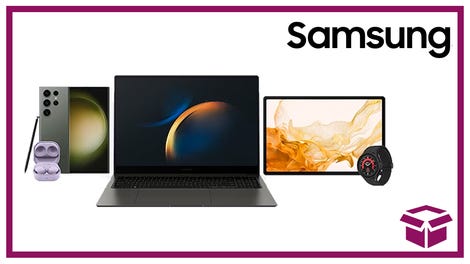 24 hour deals
Discover Samsung - Daily Deal
Do you agree with Doc Rivers's assessment that the Celtics are soft?
"I don't really want to say that. I don't really want to say that we are soft because as men, and where I am from, you don't call another man soft. … But you're right, we need to start the games with some more physicality. We gotta meet the physicality when we get to a high level. When you find yourself on the heels, you gotta meet it head on. Coach's assessment is what it is. You can take it as criticism or he is trying to make us better. It's your call, but like I said, each guy has to look at himself in the mirror and believe he can do better."
How would you look at the first 15 games so far for the team?
"It's a process man. We're 15 games in. Are we playing the way we want to be? No. … Can we get better? Yes. Will we get better? Yes, because we don't have a choice. Other teams are obviously playing good basketball right now. We still have four to five months to play and get better. One thing about us, since I've been here we've always been a working team. Nobody said this thing was going to be easy. Nobody said this thing was going to be simple. Nobody said that the things that were on paper were going to bond or join up as quickly as it should. In basketball and sports [in general], chemistry is one of the most underrated things that people don't necessarily think about. That's the situation here."
This post, written by Steven Cuce, appears courtesy of Sports Radio Interviews. For the complete highlights of the interview, as well as audio, click here.
More from Sports Radio Interviews
• Georgia controls its own destiny.
• Jimbo Fisher is a little tired of realignment.
• Darren McFadden says players hide their concussions.