Khalil Mack's first three games as a member of the Chicago Bears have gone like this: five tackles, two sacks, one forced fumble; five tackles, one sack, one forced fumble; three tackles, one sack, one forced fumble. He's in the zone right now.
Then again, Mack is always in the zone. Nobody in the league has gotten to the quarterback as consistently as Mack has over the last few years. Right now he leads the entire league in sacks, quarterback pressures, and forced fumbles. Yesterday, he became the first player since 2016 to record a sack and a forced fumble in three straight games. The guy who did that in 2016 was also Khalil Mack.
Trying to sack the quarterback and knock the ball out of his hands is one of the hardest things to do in football, and it's a pursuit that usually results in failure. Any edge rusher who can sporadically get to the quarterback and turn the ball over a few times a year is a boon for the defense, but the guys who can do it consistently, play after play and game after game, define seasons. What's remarkable about Mack is how unrelenting he is. He's never posted a gaudy 20-sack campaign (the most he's ever had in a single season is 15), but nobody in football is as good as he is at getting through the line of scrimmage and causing problems.
The fun thing about watching him is that there's nothing all that complicated about his work. He's just faster and stronger than everyone who lines up across from him, and he uses those gifts to attack the quarterback with no wasted effort. Dwight Freeney was an exciting player to watch because his diminutive size demanded he become a master all sorts of feints and spin moves, but all Mack needs to do to beat his man is stick an arm out, or, as shown at the top of this post, lower his head and run straight through the belly of a double-team.
G/O Media may get a commission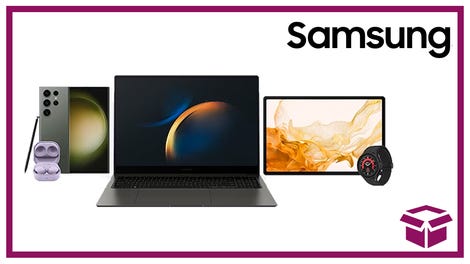 24 hour deals
Discover Samsung - Daily Deal
It's the simplicity of Mack's dominance that makes it such a thrill, particularly in an era when schemes and systems mean so much in the NFL. Mack reduces the game to something more elemental: there are people in his way and he needs to run through them, and so he does.
I keep thinking back to his strip-sack of Russell Wilson from Week 2, which consisted of nothing more complex than Mack running in one direction, turning, running straight through the face of an offensive lineman, and then sticking his long arm out to swat the ball away from Wilson.
Mack is clearly motivated after being jerked around and eventually traded by the Raiders—he told reporters after yesterday's game that he is "thrilled as a motherfucker" to be a part of this Bears defense—and the result may end up being his best season yet. If that's where we end up in Week 17, with Mack winning defensive player of the year and saddling Jon Gruden with one of the dumbest personnel decisions in NFL history, it will all be very simply explained, because the key to Mack's success is that he is a strong motherfucker who whips ass.