Your morning roundup for Feb. 27. Got any stories or photos for us? Tip your editors.
What we're watching (all times EST): Daytona 500, NASCAR Sprint Cup Series (Fox) at noon. Notre Dame at Georgetown (ESPN) and Mississippi Valley State at Jackson State (ESPNU) in men's college basketball at 7. Baylor at Texas A&M (ESPN2) in women's college basketball at 7. Devils at Rangers (NBCSN) at 7:30. Kansas at Oklahoma (ESPN) and Texas Tech at Baylor (ESPNU) in men's college basketball at 9. Notre Dame at Connecticut (ESPN2) in women's college basketball at 9.
Read me
I'm The Dude, Man: "The hypotheses on the origin of dude are not particularly interesting. Some of them are remembered only because Skeat took part in the discussion. He suggested that dude was an abbreviation of Low German dudenkop 'blockhead' (kop = Kopf 'head'); the simplex German Dude has also been attested with the same meaning. Another putative etymon suggested for dude is Portuguese doudo, a dialectal form of doido 'simpleton, fool.' As a parallel, fop has been cited: the word combines the senses 'fool' (the predominant early sense) and 'one wearing flashy clothes.' German Dude and Dudenkop never meant 'an overdressed person,' and this makes Skeat's derivation less persuasive. His first note on the subject goes back to 1900; the Portuguese hypothesis circulated even earlier. A fanciful etymology connected dude with one of the preterit forms of do. Another bizarre guess had it that at one time New York dandies greeted one another with 'How dew you dew?' A few letter writers thought that dude has ties with the name of the now extinct dodo. Such wild suggestions have gone a long way toward fostering the opinion that etymology is a pursuit worthy only of the stupidest dudes (duds). A serious scholar wondered whether dude is a borrowing (via American Spanish) of Arabic dud 'worm, caterpillar.' Attempts to derive dude from doodle are also on record. Dude appears to be an Americanism coined in New York City, and that is why it may have been brought to the New World by immigrants. However, the existence of dude in British dialects cannot be ruled out. Thomas Hardy's novel Jude the Obscure appeared in 1895. Since the British pronunciation of du- is very often ju- ('Have you paid the jews yet?' That is, dues, not Jews), dude, which became known in England almost at once, was pronounced jude. Did Hardy intend a pun? Jude was modest and unassuming, a simple-hearted dude, obedient to its creator's agenda." [OUPblog]
G/O Media may get a commission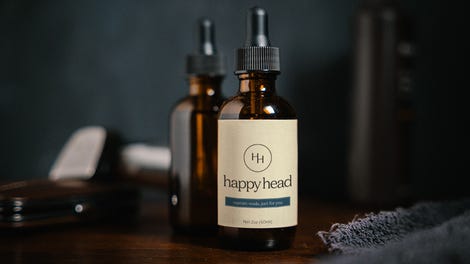 This Date In Deadspin History
Feb 27, 2009: Who's Up For Condom Shopping With Anna Kournikova?
Elsewhere
A-Rod offers Jeremy Lin his couch, is an idiot: "Alex Rodriguez says he has noticed the sudden rise of Jeremy Lin, and he has read the stories about how the New York Knicks point guard had nowhere to live. A-Rod's response: Stop sleeping on your brother's couch, or your teammate's couch, and come bunk with me! Per the Associated Press: 'If he's still looking for a place to crash, maybe he can crash at my apartment,' the New York Yankees star said. 'Imagine the tabloids then. Linsanity. Wow.'" [Yahoo Sports]
Canada shuts down for NHL Trade Deadline Day. Seriously: "NHL trade deadline day is hockey's version of Groundhog Day. Every reporter, analyst and TV host puts on his best Hugo Boss suit to talk NHL trades for 10 hours or so. Each morsel of rumour and innuendo is relentlessly masticated. Roaming charges apply on every 'CrackBerry.' There are more panels than a solar energy farm. One network's former coaches and print guys against the other network's former goons and print guys...So this year, we're going to accept it as a given, a pagan festival carefully manufactured over the years by TSN and Rogers Sportsnet as they go wall-to-wall on Monday...Should you need a drinking game in the traditionally slow-moving first hours of programming (it starts at 8 a.m. EST), take a shot every time someone mentions Toronto Maple Leafs GM Brian Burke and goalie in the same sentence. You'll be insensible before 9 a.m." [The Globe and Mail]
Chamique Holdsclaw shares her struggles off the court: "Holdsclaw was not the first high-profile athlete to admit to depression: Ricky Williams, Terry Bradshaw and Mike Tyson all had. But professional athletes are expected to be high-energy, mentally strong performers. Giving in, acknowledging depression, is often seen as a weakness. In her book, Holdsclaw says she wanted out of Washington because she was ashamed. 'I didn't want people to know I suffered from depression,' she said. 'I was supposed to be this strong athlete, and I didn't want to seem weak in anyone's eyes.' After her suicide attempt, Holdsclaw returned to the Sparks without anyone on the team knowing what had happened." [New York Times]
Your Don Cherry Canadian Couture Interlude:

Big Papi, smaller and sober: "David Ortiz, who says he has dropped 20 pounds in the past two months and looks like it, is on a diet unlike any that most of you know. For starters, he can't eat chicken, an enormous sacrifice for a guy who had pollo many nights growing up in his native Dominican Republic. He can't eat egg whites, just the yolks. No shrimp, but lobster, yes. Some salmon, but no grouper. Alcohol, no. 'I was in many resorts this winter, and all I did was watch people drink,' he said. 'I have a friend here who is the general manager of El Presidente [a popular Dominican beer]. He called me yesterday, and said, 'David, how much do you want me to send over?' I had to tell him, 'Never mind.'" [ESPN Boston]
Jason Bay and Eddie Vedder: Can't find a bigger fan: "I was a huge Pearl Jam fan. I grew up in the Northwest. They're huge there. I mean, they're huge everywhere, but especially there. And that's always what I listened to. Eddie's a huge baseball fan. Huge Cubs fan. There's a lot of guys who have met him. Sean Casey, who's a diehard Pearl Jam fan, he's hung out with Eddie numerous times. When I got traded to Boston, we played a game and that night Eddie was playing somewhere in Boston on his solo tour. And he signed this poster, 'Hey, Jason, welcome to the Red Sox.' And then Casey gave me his number. So we text back and forth." [NJ.com]
Send stories, photos, and anything else you might have to tips@deadspin.com.