Beloved as a hip-hop eccentric, Kool Keith is best known for traveling at the speed of thought with the Ultramagnetic MC's and, as a solo artist, embracing a wide range of brilliant personas, from Dr. Octagon to Black Elvis to Clean Man. Another of those characters goes by the name of Fly Ricky the Wine Taster, who once rhymed about "sippin' real smooth wine" out of "galactic glasses" while wearing a bomber jacket. (See? You're not the only one.) Given that choosing wine is hard (even your crappiest local retailer will have an array of colors, vintages, grapes, and countries to choose from), and seeing as how I once shared a post-interview glass of chardonnay with Keith himself in a dive bar, I wondered what kind of sagely advice the rapper might have for the wine enthusiast in all of us. Graciously, he agreed to another, more wine-centric interview. Here, then, are his thoughts on the topic; it turns out that Fly Ricky likes to keep it simple.
Let The Label Lead You
"Relax Wine is good," says Keith about the brand that bills every bottle in its brightly colored range as "everyday wine that's easy to get along with." It's a line of thinking that strikes a note with Keith: "What is cool is you have the bottle that says 'Relax" written on the side in big words. That let's you know it's time to relax, it's a smooth time, it's a smooth ride, it's a euphoric feeling."
If your local wine merchant doesn't stock the illustrious Relax brand, Keith recommends the California-based Cupcake Wines as a fallback option. The chardonnay is good, and so apparently is the riesling, which comes in a snazzy blue bottle.
Embrace The Economical
It's common to hear wine connoisseurs insist that the price of a bottle of vino isn't an accurate indicator of its quality; Keith agrees. Sure, you can try and get flashy and flaunt your disposable income by dredging up a dusty bottle from the store's cellar, but there's an unbridled joy in embracing frugality. "I've been to Indiana and had wine out of a White Castle," he enthuses. "It was $3 or $4 for a glass of wine. That's good."
G/O Media may get a commission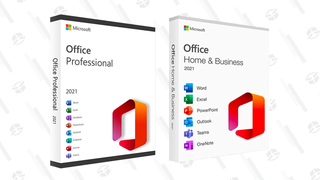 89% off
Microsoft Office Professional 2021 Lifetime License
Stay Soft
Here's the scenario: You're in a wine store confusedly perusing the shelves of merchandise, you can't spot the trusty Relax or Cupcake brands, and an employee approaches and asks if you'd like any help. Here's Keith's opening gambit: "Do you have any soft wines?" If the assistant presses you for just a tad bit more in the way of description, quote the learned Spankmaster further: "It's like peach grapes, that's the flavor. It's soft."
Go Deep
How concerned should you be with a wine's vintage? Maybe set that question aside, take a leaf from Keith's wine journal, and inquire instead about the depth of taste in a particular bottle. "It's just like with music," he explains. "Some people don't make choruses, they just rap, so they don't have the dimension of hooks like me. Some people might call me for a 16 [bars], and they're not satisfied, so I do extra stuff. There's no maturity." Keith then added something about "gangsta jazz," at which point I feared that we were getting off-topic.
Pair With Chinese Food
When it comes to planning a romantic, tender, and/or kinky evening, it's imperative you set the right tone with your wine and food pairing. For Keith, this means but one option: takeout Chinese food. Whether he's looking to put the smooth moves on an adventurous gourmand or get up close and personal with a conservative eater, his seduction dish of choice is a classic: "chicken with broccoli and ginger. It has to have the ginger." Also, make it spicy, which probably goes great with the alleged "velvety sweetness" of a Relax Cool Red.
Celebrate With Bubbles
When it comes to toasting a special occasion, Keith has a golden rule: Always stick to the sparkling stuff. And if your budget allows, keep it classic. "I like to drink Moet champagne," he says. "It's bubbly—it's a bubbly taste and helps me relax." (You might be spotting a theme here.) If you want to further your stock in the game, you could also dabble with the Rick Ross-endorsed Luc Belaire, a sparkling rose from the southern climes of France that Keith has been pictured imbibing backstage.
Finally, Keep It Classy
Wine is to be enjoyed in a refined fashion, not quaffed down with reckless abandon. "It's not like Hennessy, where you see some people drinking that so quickly and they're drunk already," warns Keith. So remember, sip slowly and stay reserved.
---
Phillip Mlynar lives in Queens, NYC. When not writing about rappers for Red Bull, NYLON, and the Village Voice, he muses on the feline form for Catster. His Twitter claims he's the world's foremost expert on rappers' cats.
Illustration by Sam Woolley.
Adequate Man is Deadspin's new self-improvement blog, dedicated to making you just good enough at everything. Suggestions for future topics are welcome below.