Kyrie Irving did gorgeous, stupefying things on a basketball court Monday night, but for me and my oldest friends, it was just an elevated version of a familiar sensation, a shot of nostalgia via the NBA Finals. Before the Cleveland Cavaliers guard played an injury-shortened season for Duke, and before he enrolled at St. Patrick's High School, he graced the courts of Montclair Kimberley Academy, an academically-focused prep school in New Jersey with no known history of basketball excellence. It's suburban, small—97 kids in Kyrie's graduating year—and more concerned with college placement than draft projections. Our only previous brush with athleticism of this magnitude: U.S. Men's National Team keeper Tim Howard attended for his freshman year, leaving only this shred of video evidence. We had no precedent for anything like Kyrie Irving. But he played two otherworldly seasons for us before wisely migrating to St. Patrick's, a local powerhouse (now shuttered).

Before he left he notched over 1,000 points and more or less singlehandedly won a state championship within their division. I got to spend evenings on the bleachers watching Irving shred eager but impotent foes for 30-odd points. He was then reedy and about half a foot shorter, but you could already see the current star in utero: mystical control over his body and the ball. Layups were always a spectacle, often reversed and full of mid-air improvisation, so heavy with english they'd skitter high off the glass and into the hoop no matter what depraved angle he'd fired from. And he was already handling the ball with his usual languid ease. Among his signature moves was this cruel little lure: dribble the ball way out in front to tantalize the defender, then once he swipes, spin to the left in a swirling blur and glide to the hoop.
Consider that even in the NBA very few players can move a basketball around that artfully and breezily—Steph Curry, Jamal Crawford, not many come close—and then imagine how surreal it would look on a high school court, against high school defenders with homework to finish after the game. That perpetual mismatch was unfair and uncanny; that he ever played a minute at MKA grows stranger and stranger the more he thrives in the pros. Though there are photos and videos documenting his seasons as a Cougar, every time I see him successfully cross-up a professional basketball player my memories seem to melt, as if converting from historical fact to retrospective fantasy. To assure myself that it actually happened I skip to 1:36 in the below video, where Irving drains a game-winning fadeaway corner three with three defenders in his face.
Some days after classes and before practices, students—varsity and scrubs alike—would slacken their ties, untuck their shirts, and walk to the gym for lazy games of horse and 3-on-3. Thus I have bounced a basketball on the same hardwood on which Kyrie Irving was bouncing his own basketball, easily my athletic peak. Many MKA alums have been eager to connect themselves to this history, and sometimes this threading gets a little desperate. (At least one of my peers fabricated a fraudulent picture-stitch, claiming they played for the same team at the same time.) But it's hard not to feel a distant, school-spirit-inflected pride for him anytime he's performing well, whether or not you played alongside him, whether or not he ever knew your name.
I caught up with a few of Irving's past fans and teammates, most of whom have by now transitioned into the very winded pickup game phase of their careers, to string together some memories of his excellence before he plays another elimination game tonight.
On a very efficient half:
Our junior year—his sophomore year—we were playing at Cedar Grove, and I was doing the book, since I broke my leg. He had four points in the first half, ended the game with 44. He went off for 40 points in one half of high school basketball. 16 minutes of high school basketball.
G/O Media may get a commission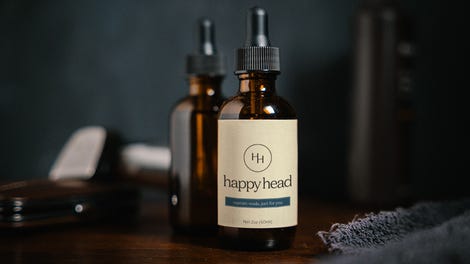 On water breaks:
He never got water or Gatorade or anything. During water breaks he'd try dunking. Since he was still probably only like 5'9", 5'10", he'd throw alley-oops to himself and get one out of every five.

He said water made him tired and cramp up. That's actually probably when I realized he wasn't human.
On leadership:
When I was coming back from my leg injury, our team was just running plays in practice and he decided to guard me because he knew I was just getting back into the swing of things physically and mentally. I was trying to remember exactly where to go for each play, and every single step of the play he'd be directing me where to go, what to do, what to look for. And he guarded me at like 50%, let me take shots when I'd get the ball, shit like that. I knew he wasn't an average ball player. Outside of his obviously insane skill set and god-given talent—mad leadership.
On helping his peers reach their potential:
I pump-faked him which is essentially the highlight of my entire career. Probably of my life.
On inability to keep up with Kyrie's level of play:
In practice Kyrie would beat a man on D, go to the hole, and dish me a pass on the inside when I was looking for a rebound, and it would hit me in the chest or arm and fall to the ground, invoking criticism from both coach and Kyrie.
Yo, the scariest thing is that we had like, 12 losses that year with him. We must've been so trash. How did we ever lose? That game when he scored 44 against Cedar Grove, we lost.
On statistical freakishness:
We didn't even really mark steals, or else I'm sure he had some quadruple doubles. He had the two highest scoring totals in NJ that year though, with 49 and 48.
On doing his own laundry:
One time Kyrie washed his white jersey with colored clothes. And the jersey wasn't completely white. I'm pretty sure it had a very faint tint of another color—I think pink. [Local reporter] Steve Tober wrote an article and the headline was like, "and he does his own laundry!!!!!"
On his jumper:
When he had an injured leg at Duke he came to an MKA girls' basketball game. At halftime he walked in his boot to just beyond the three-point line where Frankie was feeding him with balls and he would consistently drain them. No jump and no momentum.
On his brief, illustrious football career:
I have a fond memory of being in Chem with Kyrie, and after class ended he was in the gym and threw on clothes to try out for the football team sophomore year and [basketball coach] Jones ran into the gym bugging out.
I think it's funny how he came out for the football team for a day. Best WR I ever threw too.
That day was amazing. He comes out, runs a deep post and leaps 15 feet to catch a pass. Then basically walked off and was like, "Yeah, I don't think this is smart, I'll probably get injured." Smartest move ever.
On attempted trash talk:
We would go watch him at that new MKA court. And he would score like, 20 points, but was still small. So I was always saying: if he played against real competition, he would get thrashed.

2009, Lawrenceville vs. St. Pat's. I was a bench player. [Current Canadian pro] Dexter Strickland and Kyrie were the backcourt. He hit seven three-pointers in the first quarter. And they went on a 35-0 run to start the game. All the starters were pulled, so I had to go in and cover Kyrie for the last three quarters of the game. The thrashing, and ensuing life-long joke, was on me.
On ties:
We called him Kyrie "Silky Tie" Irving because he used to be obsessed with rubbing his ties on his face.
On winning over the competition:
One of my favorite things to do during games was to look at the opponent's JV team in the stands while Kyrie was playing—usually they were recording the game for the coach. After three or four amazing Kyrie moments, they went from being amazed to straight-up rooting for him. A whole lot of "holding other guys back" celebrations like you see on benches.

My favorite, though, was playing on the road because no one expected shit—he didn't look like someone you need to be afraid of on the court. Then five minutes in the place would be silent. Everyone looking around whispering how incredible he is. It was incredible to be a part of that.