The young Los Angeles Lakers stayed surprisingly competitive with the Celtics through most of tonight's game at the Garden, but Boston won out, 107-96, thanks in large part to Kyrie Irving. He wasn't the team's leader in any major statistical category, and he was an off-putting 0-for-7 from three, but as the focal point of the offense, Irving controlled the game, distributed the ball, and carried the Celtics to victory.
Irving set the tone in the first quarter with the night's standout highlight, dribbling all over the offensive zone and through the entire Lakers lineup in an improvised display of handling and determination.
He wasn't playing selfish either, despite what that video may imply. Big man Aron Baynes was Boston's leading scorer, and he made a perfect target for Irving's passes when he drew double coverage with his crossovers.
G/O Media may get a commission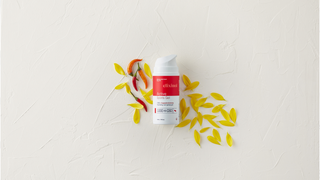 Irving capped off the night by overwhelming Kyle Kuzma, who played admirable defense as Kyrie tried to get by him but still found himself defeated when the brand-new Celtic nailed a turnaround mid-range fade-away.
The Celtics are now on a 10-game winning streak since losing their first two. It's early, but right now, they and Irving are tops in the East.