The Steelers of the 1970s had the scowl of Mean Joe Greene and the gap where Jack Lambert's four front teeth should've been. But there was nothing quite like the menace presented by the smiling L.C. Greenwood, who died Sunday of kidney failure at the age of 67. A smile on that front line was like a fresh rose on a gravesite.
The initials L.C. didn't stand for anything, but in About Three Bricks Shy ..., Roy Blount Jr.'s masterful account of the '73 Steelers, Greenwood told the author the letters meant "Lover Cool." He liked to say he kept his bags packed so he could leave for Hollywood on a moment's notice. Naturally, he was nicknamed Hollywood Bags. And then were those famous gold high-top boots—Greenwood's way of turning a small vanity into a style all his own:
"The announcers would be saying 'Joe Greene on the tackle,' but I had made the tackle," he said. When an ankle injury forced Greenwood to play in high-top shoes, he and equipment manager Tony Parisi decided to paint them gold, and his signature style was born. Nike paid NFL fines against the Steelers of $100 a game when he wore the non-regulation shoes.
The oldest of nine children growing up in rural Canton, Miss., Greenwood once told an interviewer he only began playing football as a way to channel any aggression he couldn't take out on his younger siblings. He earned a scholarship to what is now Arkansas Pine-Bluff, and he matriculated at a time when the Steelers were beginning to mine the historically black colleges for the talent on which they'd build their dynasty.
Greenwood thought he'd be a high draft pick in 1969, but a knee injury kept many teams from taking a chance on him. He was finally picked in the 10th round. Though 6-foot-6, he would need to bulk up to get to his pro playing weight of 245 pounds. By his third season, he was a full-time starter at left defensive end, right next to Greene, the linchpin of a front four that would come to be called the Steel Curtain. Greenwood wound up playing in Pittsburgh for 13 years. He reached the Pro Bowl six times and earned four Super Bowl rings. He racked up 73.5 unofficial career sacks (sacks would become an official NFL stat only after his career had ended). Many of his former teammates are in the Hall of Fame and think Greenwood belongs, too. "I know I have the stats," he once said. "It's unfortunate."
G/O Media may get a commission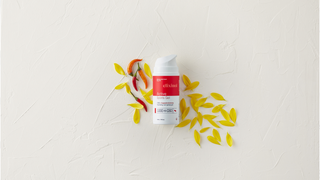 Back in the '80s, Miller Lite did a series of commercials featuring ex-athletes playing themselves. The ads played constantly during NFL broadcasts, and Greenwood was often featured as a can-crushing, smooth-talking badass who snacked on quarterbacks. I was too young to have seen the '70s Steelers, but commercials like this one told me all I needed to know about L.C. Greenwood's tough-guy cool:
Football was not kind to L.C. Greenwood. According to the Pittsburgh Tribune-Review, he would tell people he'd had 21 operations on his back. A friend who last saw him six weeks before his death said he was using a walker. Greenwood had another surgery on Sept. 13, but he never left the hospital.
In a 1974 Sports Illustrated story on football injuries, Blount wrote about one particular finger injury Greenwood had sustained:
In '72 L.C. Greenwood looked down in the midst of a play to see the upper two-thirds of his middle finger completely twisted around backward and crossed over the ring finger. "I couldn't figure out what had happened. So I fixed it right there in the middle of the play and went on." He had it splinted and played with the splint on, and now that finger sticks out at a grotesque angle. He said he would get it straightened after he was out of football; no point doing it until then. It hurt in cold weather, he said.
Two other members of the original Steel Curtain—Fats Holmes and Dwight White—both died in 2008. L.C. Greenwood's death means Mean Joe Greene is now the last one left.
Photo: Associated Press