Like all right-thinking human beings, we like Lamar Odom and are rooting for him. So today's news ought to be viewed as a good thing, a sign things can only get better from here.
According to People (the celebrity tabloid of record—while TMZ and Radar may get things first, People makes sure its shit is nailed down before running with it), Odom has checked himself into a drug and alcohol rehab center. "He realized he needs help," the magazine's source said.
It's been the roughest of summers for Odom. Scattered, occasionally conflicting reports had him battling addictions to various drugs and/or prescription medication, and even went "missing" for a while. (His agent denied that.) Last week Odom was pulled over in L.A. and arrested on suspicion of DUI.
Hell, it's been a rough life. Odom's father was addicted to heroin, and his mother died when he was 12. He attended three high school and two colleges, and was suspended by the NBA in 2011 for twice violating its drug policy. His six-month-old son died of SIDS in 2006. In 2011 while in New York for a cousin's funeral, he was a passenger in a car accident that killed a 15-year-old boy, and was robbed at gunpoint. "Life is so fragile," he told the Times. "I've got so much to live for."
G/O Media may get a commission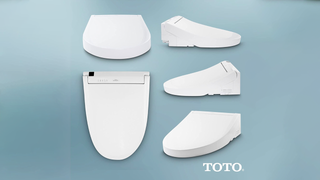 44% off
Toto Washlet Electronic Bidet Toilet Seat
The takeaway from Dave McMenamin's piece for ESPN is that you won't find a teammate who has a negative thing to say about Odom. But this might be the end of the line for his NBA career. The 34-year-old unrestricted free agent put up career lows with the Clippers last year, and offseason meetings with both Los Angeles teams went nowhere. Even dating back to his turbulent college days, Odom is a guy who has always had basketball to distract him from his issues. Let's hope he can find something else.