Your morning roundup for Dec. 28, the day we learned they're onto us. Photo courtesy Kegs 'N Eggs, via Larry Brown Sports. Got any stories or photos for us? Tip your editors.
What we watched: Boston Celtics at Miami Heat. It looks like Miami's fourth-quarter problems have found a solution not named LeBron or Dwyane. Two huge jumpers at the end of the game by rookie guard Norris Cole sealed the 115-107 win over Boston. Yep, Norris Cole. Whatever works, right?
G/O Media may get a commission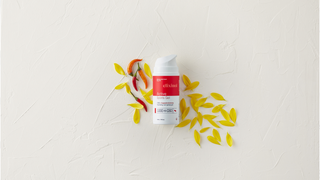 What we're watching (all times EST, unless noted): Toledo vs. Air Force in the Military Bowl at 4:30 (ESPN). Georgetown at Louisville in men's college basketball at 7 (ESPN2). New York Rangers at Washington in NHL hockey at 7:30 (Versus). California vs. Texas in the Holiday Bowl at 8 (ESPN). Mississippi State vs. Baylor in men's college basketball at 9 (ESPN2).
Read Me
What can come of the Sandusky, Fine, and Conlin cases: "The worst outcome is always to forget, and we have shown a remarkable capacity to do that. No one 'hopes' for more child sexual abuse cases to come to light, because that means more children have been sexually abused. But the raw, unfair truth is: the crimes have already been committed. In most cases, the perpetrators are either still out there or they've exhausted that most final statute of limitations and died unpunished. There hasn't been a spike in sex crimes against children in Pennsylvania over the last two months; there's been a spike in reporting them. This country has tried not to talk about it for hundreds of years, and that worked in useless, tautological fashion: by not talking about it for hundreds of years, all we accomplished was... not talking about it for hundreds of years. We didn't make it go away. [Et tu, Mr. Destructo?]
This Date In Deadspin History
Dec. 28, 2009: Mike Leach Walks The Plank
Elsewhere
Mark Sanchez works really hard, guys: "One day after Rex Ryan denied a Pro Football Talk report that members of the organization had doubts whether Mark Sanchez was the long-term solution at quarterback, the third-year signal caller maintained that he was unfazed by the mounting criticism. 'I'm not here to defend why I should be the quarterback,' Sanchez said on ESPN radio on Tuesday. 'When it comes to work ethic, the people in the building know how hard I work and how much I care about playing here and how much I love this team and franchise. ... We'll assess the offseason when that time comes.'" [NY Daily News]
Selling out: "Other than the lines, the big news out of practice was that the Canadiens now have an ad for Subway (Sandwiches) on their practice jerseys. This was met with outrage by many, including Dave Stubbs of Hockey Inside/Out /The Gazette. There have been many indications this season that the Molson family is about the cash in a big way and this is the latest move to increase their profits. Habs fans will be less angered if it is positioned as extra money going to pay for Jacques Martin's dismissal and/or perhaps sending Scott Gomez to Hamilton! And at least it's just a practice jersey right now." [Dan's Daily Dose, via Puck Daddy]
Your Awkward Dancing Instructional Video Interlude:
Just glad he's doing okay: "Speaking to reporters for the first time since the heart ailment that will sideline him for the 2011-12 season was disclosed, Boston Celtics forward Jeff Green called the discovery a 'blessing' and said he is 'relieved' because he expects to resume his basketball career next season. 'I'm very relieved,' Green said, 'because I can play basketball again. It's a blessing it was found because you never know what could have happened.'" [ESPN]
Who wouldn't want to leave the NFL for PSU?: "With all other splashy candidates having denied any interest in the job, Tennessee Titans first-year head coach Mike Munchak has become the focus of a search for Penn State's next head football coach now in its fifth week. High-level donors have been buzzing as if Munchak's hiring is a done deal, though all committee members have been understandably mum. Whatever decision is made, it appears the 6-person committee's work is finished. Committee member Russ Rose, the PSU women's volleyball coach, left Monday with his wife on a 2-week vacation throughout Italy. You would think that wouldn't be happening if any hay remained outside the barn." [Patriot-News]
Send stories, photos, and anything else you might have to tips@deadspin.com.