In a move that proves he has gigantic balls of steel, UT athletic director Mike Hamilton has replaced a national championship winning coach with an all-time record of 152-52 who graduated from and played for his university with a 33 year old who went 5-15 in 1.25 seasons as the coach of the Oakland Raiders. Wow. Yep, the SEC has gone mercenary and Kiffin is now the third consecutive outside conference hire to come directly from the NFL. Hamilton and the Vols hope Kiffin and company can turn UT into USC-East (not South Carolina...hopefully). But can they, and is he the best guy for the job? The only thing I'm sure about is that that this hire will be either an epic success or an epic failure, there won't be a middle ground.
Begin with the obvious, no one knows if Lane Kiffin is going to be a good head coach in college. Because he's never been one. Anywhere. And we already know that NFL success doesn't necessarily translate to college. (See Callahan, Bill and Groh, Al). At least those guys went to the NFL playoffs, Kiffin didn't even win double-digit games. Even still, somehow Lane Kiffin's name has gotten sexy. Everybody wants him to be their college coach. I never really understand how this happens. There's always something vaguely Hollywoodian about it. You know how someone suddenly emerges in Hollywood that everyone is convinced is a genius? Only you're never sure how you can go from being an unknown commodity to a genius so quickly. Same with Lane Kiffin. Prior to being hired by the batshit crazy Al Davis, Kiffin was a promising, yet relatively unknown, coaching commodity. Two seasons later, after winning five games in the NFL and being fired before he completes his second season, he's ready to take over one of the biggest programs in college football. Really?
My problem with Kiffin's ascension is that you're using Al Davis's initial hire of Kiffin as the justification for hiring him as a head coach. Only you're not handicapping Kiffin for being fired, not having success with the Raiders, or the fact that lots of bright football minds would never have taken the Raiders job to begin with. Put plainly there's no way that Kiffin gets hired at Tennessee if he's still USC's offensive coordinator. So, effectively, the batshit crazy Al Davis made Lane Kiffin a potential hire for Tennessee by naming him head coach of the Raiders. Is no other Vol fan troubled by this?
Now, on the positive side, Kiffin seems to have made it clear that he can assemble a really talented coaching staff. Already word has broken that Monte Kiffin—current Tampa Bay Bucs defensive coordinator—will be joining his son to take over Tennessee's defense. Kiffin is currently the highest paid assistant in the NFL and made more money last year than the entire assistant coaching staff at Tennessee combined. Word is filtering down that Ed Orgeron, former Ole Miss head coach and top recruiter at USC, may be coming soon as well. That would mean at least two former head coaches would be on Kiffin's staff.
But, even still, there's never been any issue with the Tennessee defense under John Chavis. This year Tennessee had an SEC championship caliber defense and a high-school playoff aspiring offense. Part of the problem with Dave Clawson's new offense was that it was too complicated for the UT players to grasp in their first season. Am I alone in thinking that Monte Kiffin's defensive scheme will be similarly complicated? Can he install his defense while dealing with the restriction in practice hours and youth of a college team? I really have no idea but the offense's struggles this year don't make me very optimistic that a new defense will be grasped quickly.
G/O Media may get a commission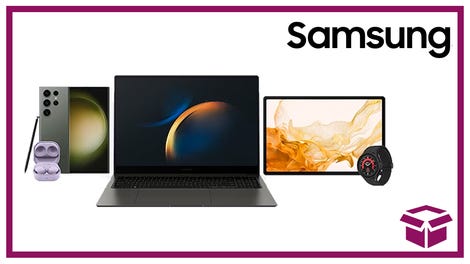 24 hour deals
Discover Samsung - Daily Deal
Despite all this, the first new hire of my coaching life is pretty exciting. As was the search. Even if, along the way, I gave my heart to Mike Leach. I can't wait for the press conference introducing Kiffin. And I'm already prepared to begin the trash talk. Which is why I'm very confident in this statement: Our coach's wife is hotter than your coach's wife.