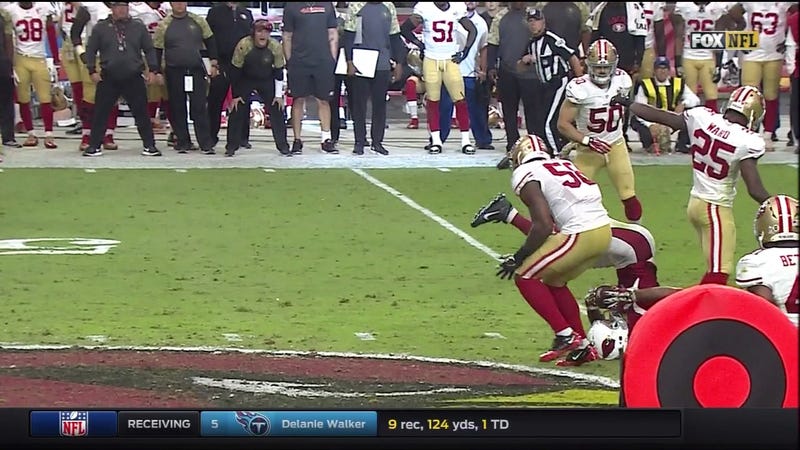 Arizona Cardinals wide receiver Larry Fitzgerald made his 1,079th career reception today against the San Francisco 49ers, passing Terrell Owens on the all-time list. A few plays (and another reception later), Fitzgerald made a catch from quarterback Carson Palmer, but flipped over 49ers defensive back Jimmie Ward, and landed on his neck.
Fitzgerald went to the sideline after the flip, and was led to the locker room a couple plays before halftime.
We'll continue to follow Fitzgerald's condition throughout the game.
[FOX]
Update (6:12 p.m.): Fitzgerald returned to the field in the second-half and appears to be ok.