If you read the press release announcing the construction of a new ballpark out in Summerlin, Nev. for the Las Vegas 51s, you might have thought that the construction would mercifully be completed without use of public money. The Raiders' stadium deal is the worst heist in American history, and one may have thought that when the Howard Hughes Corporation announced it was going to "develop and construct a baseball stadium in Downtown Summerlin® on approximately eight acres just south of City National Arena" for the Triple-A team they bought earlier this year, they were doing so with their own money. After all, the only time a public entity is mentioned in the release is when HHC notes that the Las Vegas Convention and Visitors Authority will get naming rights to the stadium.

Today's announcement followed a vote by the Las Vegas Convention and Visitors Authority Board of Directors approving a marketing partnership that gives LVCVA naming rights to the stadium.
However, there's a tiny detail regarding those naming rights that's not given any attention in the press release. The LVCVA paid $80 million for 20 years worth of naming rights, which is over half the cost of the $150 million stadium. The LVCVA's board of directors met on Tuesday and voted 8-2 (with two abstentions) to complete the deal with HHC. The Las Vegas Review-Journal notes that the board is typically unified, though they argued for an hour and a half over this case. Even some who were in favor of the $750 million subsidy handed over to the Raiders were against this deal, since it's for a much smaller team a few miles west of the Las Vegas Strip.
"This is public money and it comes to us by taxes that were voted on by the Legislature and that Legislature was voted in by residents of my community," [North Las Vegas mayor John] Lee said in the explanation of his vote. "And I don't think, as their leader, that this is a very good and responsible thing to do."

[...]
"I don't think this is going to create a lot of jobs so I question this expenditure," he said. "I think this is a great opportunity for a private company to take this on."
At $4 million per year from 2019 until 2038, this particular naming rights deal comically outpaces every other minor-league naming rights setup. It's four times as expensive per year as the next highest such deal, and it's five times more expensive over its total length. In fact, the $80 million figure rivals and even outpaces several major sports stadiums' naming rights deals, as well as the average cost of the three most recently built Triple-A ballparks. There's no legitimate reason to pay so much money for a minor-league stadium, especially one 15 miles away from the heart of the strip. Minor league teams don't make a ton of money, and moving the team away from downtown is maybe the worst possible thing to do for attendance.
Vegas residents are probably wary of forking over public money for stadiums, and the naming rights deal sure seems like a way to surreptitiously use tax dollars on a stadium. Calling a stadium "Las Vegas Ballpark" is no good reason to overpay, as it's the most generic name possible for a ballpark in Las Vegas.
G/O Media may get a commission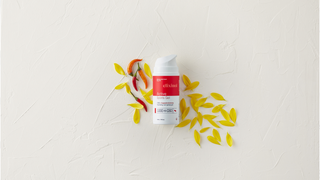 So why would they fork over major-league cash for a minor-league stadium in the suburbs? According to LVCVA president Rossi Ralenkotter, it's to promote Las Vegas and potentially position the city for major league expansion, should the opportunity ever come up. Never mind that the name of the city is on the front of the jerseys already, and that nobody outside of the city really gives a shit (or even knows) what the stadium's called.
"When they (Major League Baseball) look at new markets, they're always looking at a place that has some baseball tradition," Ralenkotter said. "If there was an opportunity … sometime in the future, there may be the ability for us to attract a major-league team."
Ralenkotter may be right in one regard: MLB will certainly be impressed at this grift.
h/t Daniel