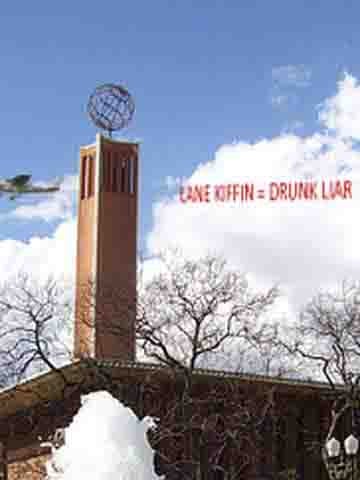 In sports, everyone is a winner-some people just win better than others. Like Lane Kiffin, who's already made a cannonball splash at USC thanks to an aspirational verbal commitment from a 13-year-old boy.
Yes, for all his flaws, Kiffin has managed to score a very lucrative I'd-play-for-USC from David Sills, the poise-blessed teenage quarterback from Bear, Delaware who is being promoted as the prodigal mash-up of Tiger, LeBron, Bryce Harper and Sunshine Bass from "Remember The Titans." But Kiffin's coaching track record drops a giant dictionary on the desk of this daydream: the chances of Kiffin holding the top spot at 'SC five years from now are highly unlikely. I wonder if Kiffin made Sills rip off his shirt? And how about that sign (above photo) seen flying over USC's campus last week? Wonder what that's about?
Runner-up: Jemele Hill, who received the highest praise from Jesus himself last night on the South Beach party scene.