On October 31st, Detroit Mercy athletic director Keri Gaither and assistant basketball coach Derek Thomas (above, top right) resigned within two hours of each other. The next day another assistant coach, Carlos Briggs, was fired by UDM. In December Briggs made vague allegations that he had been wrongfully dismissed "to cover up the misconduct of others in the athletic department," but didn't give any more details.
Those details came this week, in the form of a lawsuit filed in Wayne County Circuit Court. Briggs is suing the university, the former AD, and others, claiming he was fired for blowing the whistle on an affair between Gaither and Thomas.
Briggs claims in the suit that during the 2009-10 Titans basketball season he "became aware of information which indicated that Gaither, who was married, was engaged in an ongoing sexual relationship with a male UDM assistant basketball coach, Derek Thomas, who was also married."
The suit says that Gaither began showing favoritism to Thomas, while acting "hostile" to Briggs once she found out he was aware of the relationship.
Four former UDM players told the Detroit Free Press that Gaither and Thomas had been acting oddly on road trips, leading them to believe the two were having an affair. One, Donavan Foster, said he had taken his concerns to head coach Ray McCallum.
"I brought it to Coach Ray one time," Foster said. "He didn't go do nothing about it."
G/O Media may get a commission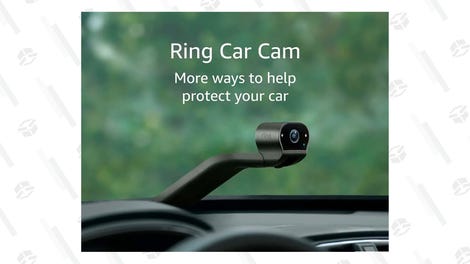 Briggs claims he made an anonymous complaint to the university about the relationship, but his identity was compromised. The suit contends he was wrongfully fired, and a local media consultant smeared him in the press on behalf of UDM. None of the principles were available for comment.
Former assistant men's basketball coach files lawsuit [Varsity News]