The suddenly desperate Cavs won a double-overtime game agains the Pacers on Sunday, allowing them to maintain their tie with the Celtics for the No. 1 seed in the East. It wasn't exactly an inspiring win, though, as they needed 52 minutes and a 41-16-11 triple-double from LeBron James to pull out the win. Then there's the fact that Paul George lit them up for 43 points, which led to a shouting match in the huddle between James and Tristan Thompson.

Here you will see James hit a three with under a minute to go in the second overtime, giving the Cavs a 128-124 lead. That shot was followed by George hitting a three of his own to make the game 128-127. Watch where Thompson is as George's shot goes up, and then watch James's reaction to Thompson's defensive lapse:

Kevin Love would put the game away with a three of his own on the next possession, but James still wasn't over how easily George got his shot off. He started barking at Thompson as the two returned to the huddle, and then they went at it:
Judging by the look on the face of that kid behind the bench, Thompson was saying some, uh, unkind things. James was apologetic during a postgame interview with Fox Sports Ohio:
"I have to do a better job of not showing up my teammates out on the floor. I had the right intentions in my mind, but I had the wrong intentions come out of my mouth. I take full responsibility for that as the leader of the team. So I got to be a lot better at that and be able to keep that in-house in the locker room and when we're watching film."
G/O Media may get a commission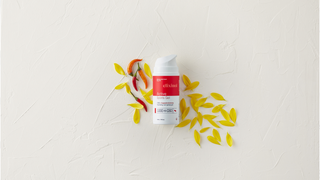 Now that LeBron has shown he is capable of publicly saying he's sorry, poor Mario Chalmers is probably waiting for something that's never going to happen.