The end of regulation looked familiar. Once again the Cavs found themselves with a potential game-winning shot, having once again blown a late-game lead, and once again LeBron missed, sending Cleveland into overtime looking old and broken and just short. This time, though, the Cavs absorbed the Warriors' best shot—and J.R. Smith's—and held on to tie the series at 1-1.
Cleveland—without Kyrie Irving, without Kevin Love, playing with maybe seven NBA caliber players—somehow willed its way to a 95-93 victory over Golden State on Sunday night. LeBron was a monster, playing 50 minutes and grinding out 39 points, 16 rebounds and 11 assists, but he wore down in the home stretch, and couldn't get a call on a series of obvious fouls. It similarly didn't help that J.R. Smith committed three of the boneheadest fouls you'll ever see, sending the Warriors to the line twice at the end of regulation and once in overtime as the Dubs came back from 11 down with about three and a half to go in regulation, or that Iman Shumpert airballed a late corner three, and for an encore (after, to be fair, hitting a three in the interim) made a steal in the open court and missed a gimmie breakaway layup.
So with LeBron getting stuffed and turned away at the rim, and J.R. and Shump carrying out their Knicksian sleeper cell mission, it fell to Matthew Dellavedova, filling in for the injured Irving, to actually score some points. Delly hit two free throws with 10 seconds to go in overtime after crashing the offensive glass and drawing a foul to put the Cavaliers ahead for good.
Golden State weathered a shockingly poor performance from Stephen Curry, who finished with 19 points on 5-of-23 shooting. The Warriors were kept alive by Klay Thompson, who scored 34 points, including 21 in the first half.
G/O Media may get a commission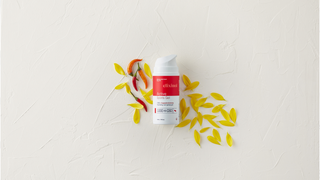 The final 20 seconds of regulation were wild, with Curry tying the game at 87 with seven seconds to go after that Iman Shumpert airball. LeBron had another chance to win the game in regulation, this time opting for a drive to the hoop, rising up amidst three defenders, absorbing a hack and still almost hitting a lefty layup:
Cleveland led for most of regulation by slowing down the pace, rolling the ball out to LeBron on offense and letting him work. Timofey Mozgov also turned in a huge performance, recording 17 points and 11 rebounds in just 29 minutes of work. Mozgov was conspicuously absent as the Cavs blew the lead down the stretch, a decision that should force David Blatt to answer questions despite the win.
But for as disjointed as it was, this was a wonderful, memorable game. There was a Draymond Green block on LeBron right before Dellavedova's clutch free throws, the aforementioned J.R. Smith banana peels, the non-calls on LeBron, Steph falling off the boat, and Klay, for a while, looking like he was going to go shot for shot with LeBron.
Ultimately, Cleveland's MASH unit was able to muster up just enough defense and slow-play on offense to steal Game 2. It can be easy to overreact here—Curry probably won't shoot so poorly again, and you'll recall LeBron stole Game 2 from San Antonio last year as well. But for Cleveland to win in Oakland without Kyrie (or Kevin Love [remember him?]) is no small feat. And it's exactly what we needed to keep from throwing back a pint of anti-freeze as we slog through a Finals that was supposed to be spectacular.
Photo: ABC