The Duke University men's basketball team has earned a special privilege in college sports and within March Madness: It will never be considered the underdog. As far as we're concerned, for as long as Coach K is patrolling the sideline and as long as his hair stays a surreal jet-black, Duke will exist solely to be on the wrong side of an upset. We watch them to watch them lose and we hope they will look sad while doing so. And last night, they lost to a team that for 20 minutes made them seem lazy on defense and inferior on offense, and they looked so very sad when it was all over.
God, it was awesome.
And it is still jarring, to the committed Duke hater with a healthy sense of realism, to see a Krzyzewski team look so clearly over-matched. Even now, some 15 hours after the fact, that 16-point margin doesn't seem possible. A fair-minded Duke hater must grudgingly acknowledge that the Evil Empire of college sports is often very good at basketball. It might hurt to say it, but Nolan Smith is a candidate for national player of the year, Kyrie Irving could have had a chance at it without a toe injury, and Kyle Singler is — fuck me — pretty good at basketball. "Look, the tournament is cruel," Krzyzewski told reporters after the game. "It's an abrupt end for everybody when you don't win." He was referring to his seniors, Smith and Singler, who were sitting at the table with him. "You have to look at the full body of work," he continued, "these guys have been part of 125 wins over a period of four years."
It's that kind of talk — anyone who refers to a "full body of work" outside of an intro lit class in college deserves a light nudge down the Cameron Indoor bleachers — that makes Coach K so reliably loathsome, but he's right about this team's legacy, and about the abruptness of its finale. There aren't many other scenarios in which 75 percent of ESPN bracket challenge participants can lose out on an Elite 8 pick and be happy, even ecstatic about it. Duke hatred is like that. It can border on the masochistic. A Blue Devil tournament loss is worth more than a $700 office pool.
G/O Media may get a commission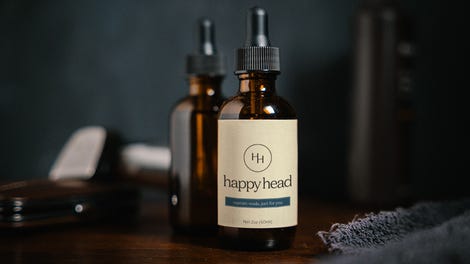 That abrupt end to Coach K's season never ceases to feel like a coup, regardless of rank, statistics, or chemistry. Arizona is no longer just a respectable 5-seed, Derrick Williams is no longer under-the-radar, and coach Sean Miller is much more than the kid from the Tonight Show: They're the team that dunked all over the Blue Devils and sent them home early. They are The Team That Beat Duke. There is no better title than that.